New Clamp On Black Tactical 13.5 inches Keymod handguard for AR15 M4 M16 with Steel Barrel Nut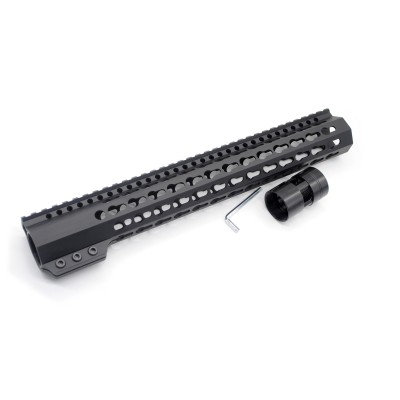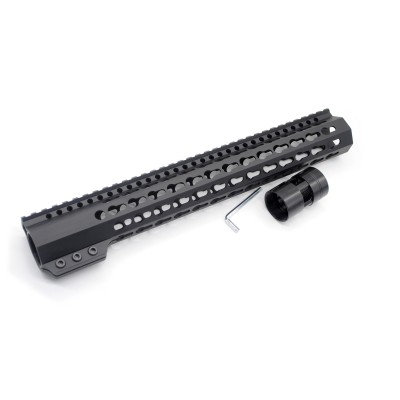 Original prices

US $32.9-34.5

/piece
Activities price
US $31

/piece
Unit Price

Order Quantity
Unit Price
Delivery period
1 - 4
US $

34.50

/piece
25 day
5 - 9
US $

33.50

/piece
25 day
10 - 20
US $

32.90

/piece
25 day
Place of Origin:Guangdong, China (Mainland)
Model Number:N35B-FB-13.5
Color:Black
Usage:Fit .223 / 5.56 Rifle
Size:13.5 inches
Brand Name:Aplus+
Type:KeyMod handguard
Material:Aluminum 6061-T6
Feature:Clamp on keymod handguard
 •  Built to standard military specifications with high quality control standards.
 •  
Made of aluminum 6061-T6 and coated with a smooth matte black anodized finished for scratch resistance.
 •  
Fits the following .223/5.56 caliber rifles
 •  
Keymod Mounting System
 •  
Barrel Nut Clamp-On Design
 •  
The keymod slots are spaced exactly at industry specs so any rail component will fit.
 •  
The barrel nut is made of solid steel to ensure the hard strength.  
 •  
The clamp on barrel design is went for its strength and ease of installment.  
 •  
Easy to install by any standtard wrench tool.
 •  
13.5 inches length handguard.
 •  
Barrel Nut inside diameter : 1.02'' (26 mm)
 •  
Barrel Nut outside diameter : 1.35'' (34.4 mm ) 
 •  
Barrel Nut Thread Spec.: 1-1/4-18 UNC
Package includes:
1 x 13.5'' handguard 

1 x Allen key 
1 x Steel Barrel Nut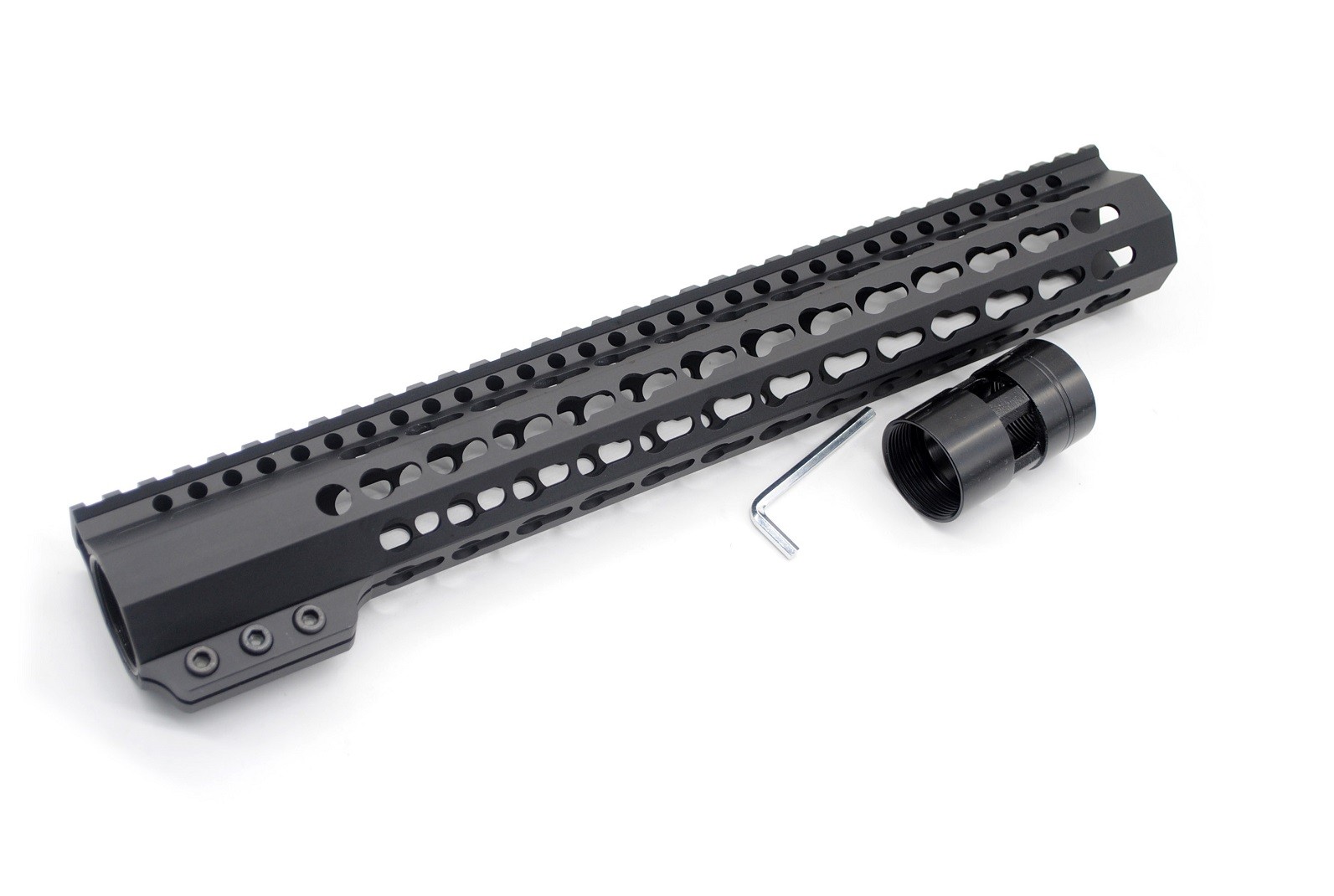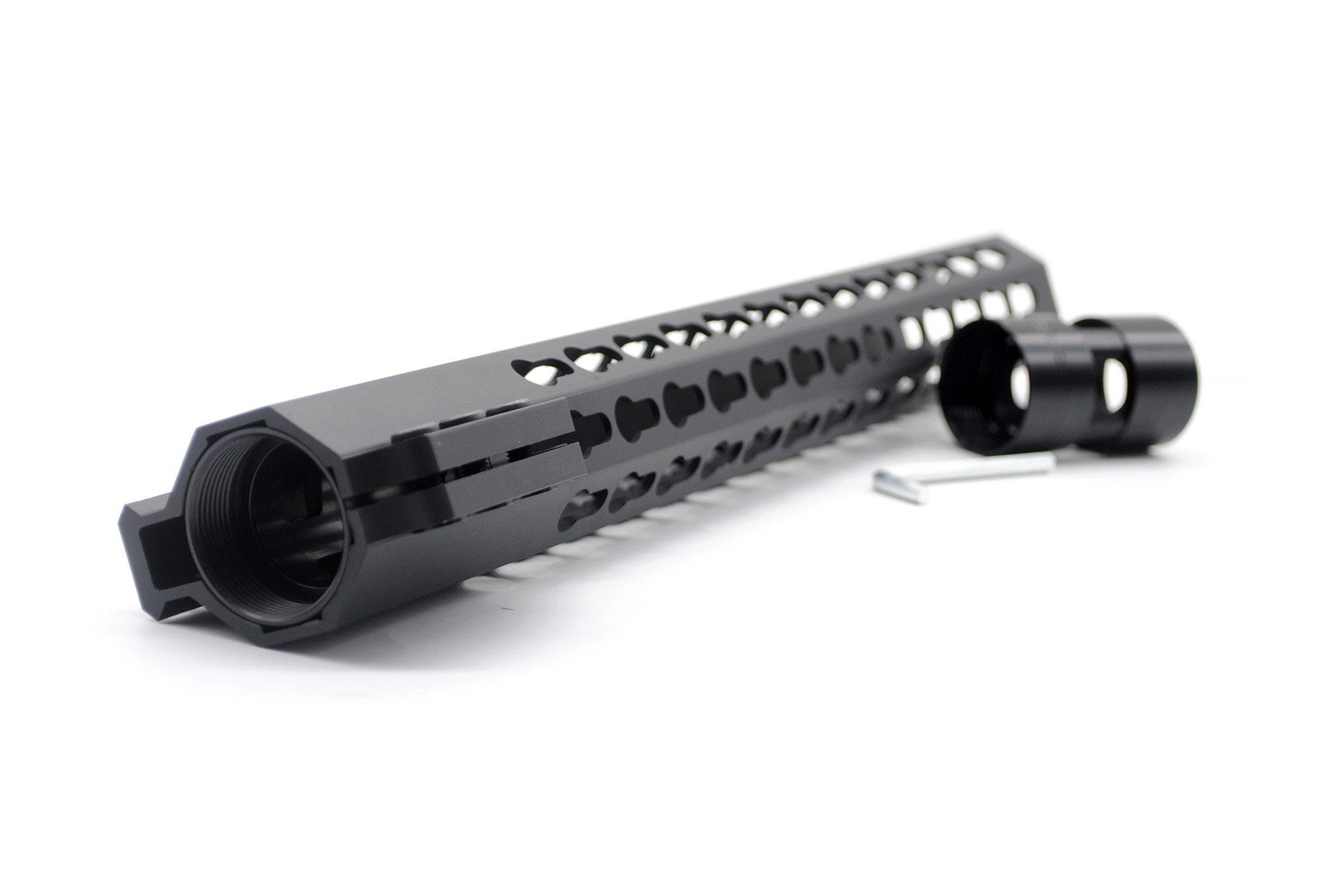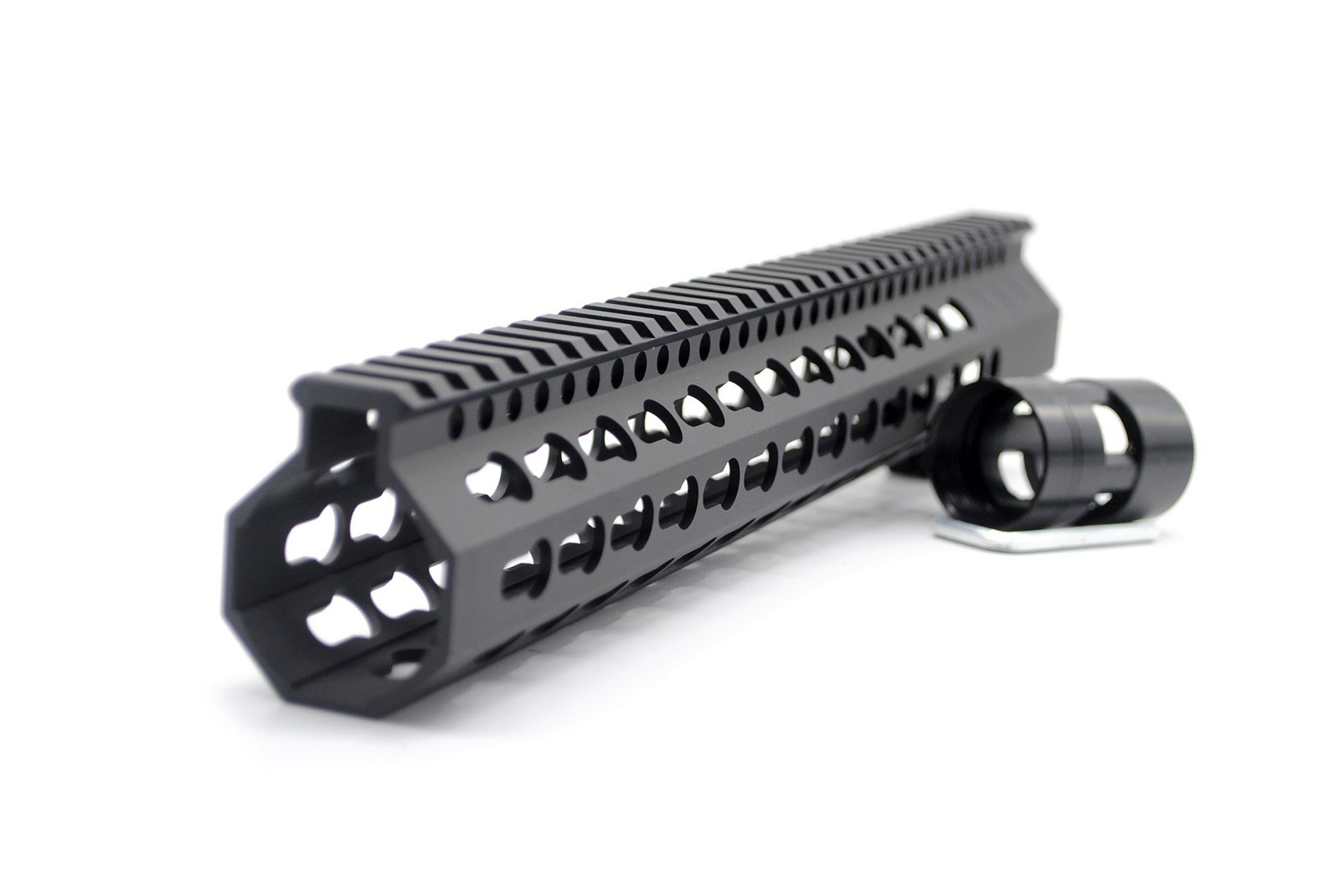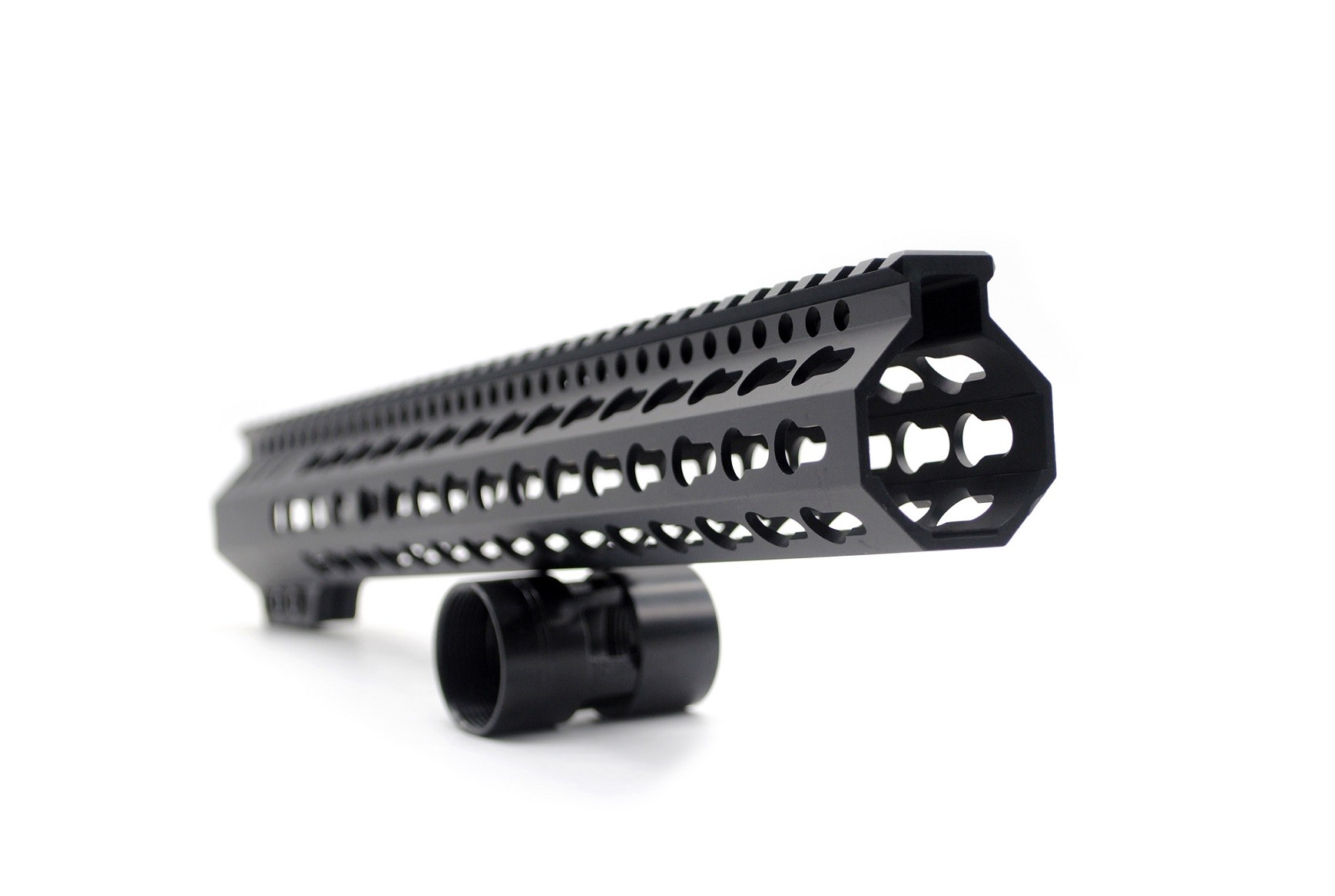 2023060217101999956191933

US $42.55

2023060119530999821964661

US $57.35

2023052711395733249487320

US $61.55

2023052711272341155092151

US $61.55

2023052003160873330776188

US $30.55

2023052003034218935369063

US $30.55

2023051512215759410732720

US $272

2023042811244429176984100

US $65.6

2023042714211337499950493

US $41.15

2023042513074124992638093

US $81.92
Please send your message to us
KEEP UP TO DATE

Sign up for our newsletter and follow us on social media