Home
/
All
/
Handguards
/
.223 Handguards
/
TRIROCK New 4'' Black Quad Rail Handguard Picatinny Rail Mount fits .223/5.56 rifle AR15 AR-15 M16 for real pistol shotgun
TRIROCK New 4'' Black Quad Rail Handguard Picatinny Rail Mount fits .223/5.56 rifle AR15 AR-15 M16 for real pistol shotgun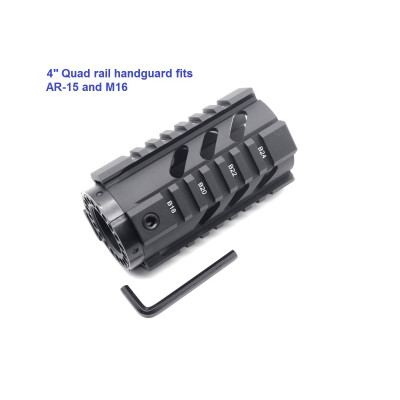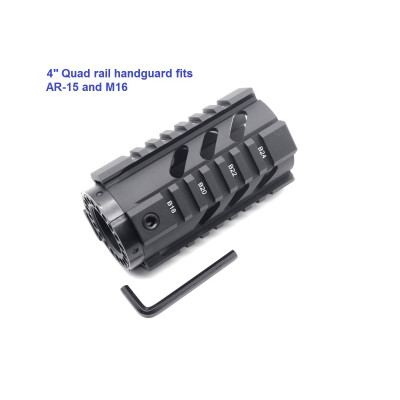 Original prices

US $14.5-15.9

/piece
Activities price
US $13.5

/piece
Unit Price

Order Quantity
Unit Price
Delivery period
1 - 4
US $

15.90

/piece
25 day
5 - 9
US $

14.90

/piece
25 day
10 - 20
US $

14.50

/piece
25 day
Color:Black
Material:Aluminum 6061-T6
Fit:M16 / AR15
STYLE:Quad rails
Size:4 inches
TRIROCK New 4'' Black Quad Rail Handguard Picatinny Rail Mount fits .223/5.56 rifle AR15 AR-15 M16 for real pistol shotgun
Product Description
Machined from aircraft grade aluminum alloy 6061-T6, with being black matte hardcoat anodized.

All four rails are of MIL-STD 1913 picatinny specification and all rails are Laser T-marked for easy accessory location.

Great for mounting your favorite tactical accessories such as flashlights, laser sights, bipods.

Ultra light alloys for the light and strong Quad rail system in the market.

Comes with standard weight barrels to fit short length AR15/M16 Rifles for real pistol shotgun.



# of Slots
8 slots on the top rail
6 slots on the side rails/ bottom rail
High quality Manufacture.
Fits the short length of AR15, M16 rifles, for real pistol shotgun.
Installs in minutes. Allen wrench is included.
Aluminum barrel nut is included.
4 inches long
Dimensions 4" (length) x 2.5" x 2.5" (width)







Product Maps:
2023060217101999956191933

US $42.55

2023060119530999821964661

US $57.35

2023052711395733249487320

US $61.55

2023052711272341155092151

US $61.55

2023052003160873330776188

US $30.55

2023052003034218935369063

US $30.55

2023051512215759410732720

US $272

2023042811244429176984100

US $65.6

2023042714211337499950493

US $41.15

2023042513074124992638093

US $81.92
Please send your message to us
KEEP UP TO DATE

Sign up for our newsletter and follow us on social media