2200K Nature wood Portable Sensor-Controlled Night Lamp with USB Charging Port, Adjustable dimmer 3-Level Warm Brightness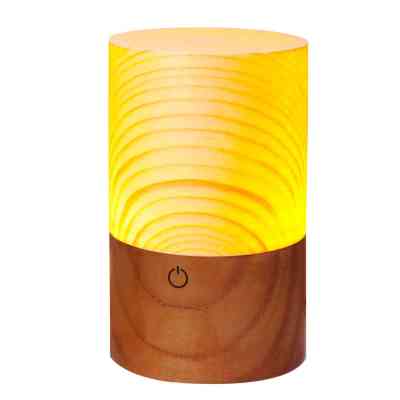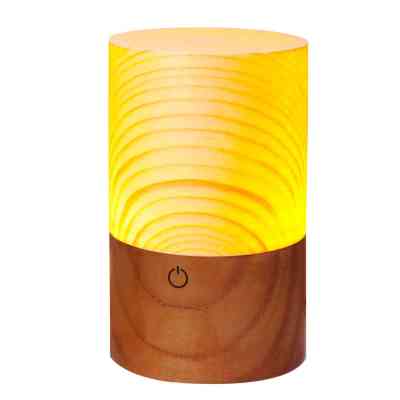 Unit Price

Order Quantity
Unit Price
Delivery period
1 - 5
US $

35.99

/piece
3 day
6 - 10
US $

34.30

/piece
7 day
11 - 25
US $

33.00

/piece
7 day
Lamp Body material:natrual wood
control mode:Touch Control, Sensor control
2200K Color Temperature Nature wood Portable Table Sensor-Controlled Night Lamps with USB Charging Port, Adjustable 3-Level Brightness warm light for Bedside Lamp/ Night Light/ Candle-lit Dinner lamp/ Coffee Shops and Bars Lamp/Spa Lamp/Courtyard /Camping / Temple light /Church light
Constructed with genuine nature woods, in comfy coordination with 2200K warm color light, bringing present day life back to the preindustrial age featuring mildly lit-up nighttime, from the excessively bright electrical lighting that is barely different than daytime, so as to enjoy pastime at night after a day of arduous work.
Environmental-friendly Lighting: 3-level adjustable brightness, with a maximum of 2 watts of low power consumption yet minimally sufficient lighting for nighttime life. A big mitigation of carbon emissions.
Exclusive features:
Nature and genuine woods: Picea abies Shade and Toona Base,

Pleasant native wood fragrances.

Unique and native wood textures and grains.

Also your best choice as gifts for your family and friends.
Variety of Applications Such as:
Downy lighting protects most sensitive eyes of infants and mothers during the night care.

Mildly lit-up nighttime with improved sleeping quality for those suffering from insomnia.

Warm color lamp-lighting harmonizes with evening cafe bars or spas refreshing atmosphere.

Undisturbed pastime activities in the evening: Listening to music and pondering under the stars or simply relaxing yourself at camping nights.

Enhanced solemnness for places like churches or temples.
Easy Touch-Control:
Touch ON/OFF successively, the Product goes respectively
1) On,
2) Low Brightness,
3) Medium Brightness,
4) High Brightness, and
5) Off.
Specifications:

Built-in 1200mAh lithium battery, with Type C USB charging port
Color Temperature: 2200K,
Product Size: Φ2.4"x H4" , or Φ6 cm x H10 cm
Weight: 200g
Working temperature:40~105°F,or 5~40℃
Output: 2W
Input: 5V 1A(USB TYPE-C Charging),Slow Charge is applied to protect battery life and it takes up to 4 hours to fully charged.
Charging indicator:red colour- charging, green colour- fully charged.
Your Satisfaction Matters: We provide guarantee of 30 days refund, 18 months warranty, and lifetime technical support to ensure a good shopping experience for you.
2023091708324892118725618

US $76

2023091119385250219115375

US $34.55

2023083000373937535097678

US $59.45

2023082822332626863515805

US $47.55

2023082809482934286463028

US $128.6

2023082809235551491499495

US $118.55

2023082805291670328943650

US $47.55

2023080421114528839606544

US $40.55

2023080320265093752939195

US $48.05

2023072804284651274364009

US $40.45
Please send your message to us
KEEP UP TO DATE

Sign up for our newsletter and follow us on social media