TriRock optional Black/Red/Tan Rail Mount Adpater Attachment with a Hole for Snap Clip Hook Spring Fit Handguard Rail System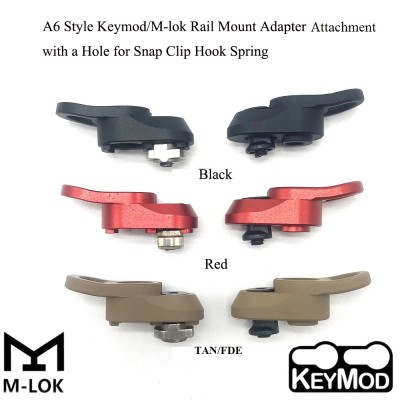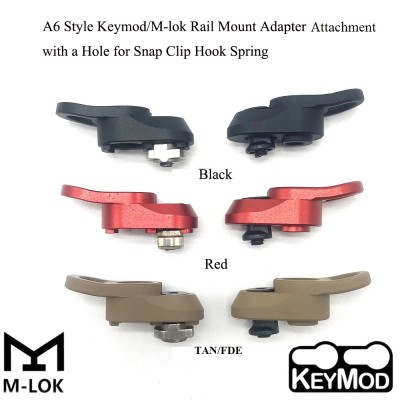 Unit Price

Order Quantity
Unit Price
Delivery period
1 - 1000
US $

3.69

/piece
35 day
Place of Origin:Guangdong, China (Mainland)
Model Number:KM(MLOK)-A6(R)(T)(B)-HSB
Material:Aluminum
Optional Color:Black/Red/FDE
Weight:lightweight
TriRock optional Black/Red/Tan Rail Mount Adpater Attachment with a Hole for Snap Clip Hook Spring Fit Handguard Rail System

Designed as Sling Mount for M-LOK or Keymod rail. Belveled and round edge to prevent from

snagging.



Precision Machined from 6061-T6 Aircraft Grade Aluminum in Light weight.


Can be mounted to Sling Swivel 1.25 or 1.0 Inch for convenient connection with Stud design.


The clever hole at the side allows attaching the clip hook, which makes the carrying, mounting, detaching and releasing more handily.


Easy installation allows you to rapidly adjust the adaptor and mount your sling anywhere you need. Find your ideal comfort level in seconds.


Provide the accessories for easy installation.



Please kindly choose keymod or M-LOK ones based off your favorite color when placing order.


Product Pictures:
** The push button swivel and snap clip in the picture are for presenting, not included in the shipping package.
2023091708324892118725618

US $76

2023091119385250219115375

US $34.55

2023083000373937535097678

US $59.45

2023082822332626863515805

US $47.55

2023082809482934286463028

US $128.6

2023082809235551491499495

US $118.55

2023082805291670328943650

US $47.55

2023080421114528839606544

US $40.55

2023080320265093752939195

US $48.05

2023072804284651274364009

US $40.45
Please send your message to us
KEEP UP TO DATE

Sign up for our newsletter and follow us on social media