TRIROCK 1.25 Inch Optional Black/FDE/Silver Push Button Quick Release Detachable Sling Swivel Mount for gun rifle sling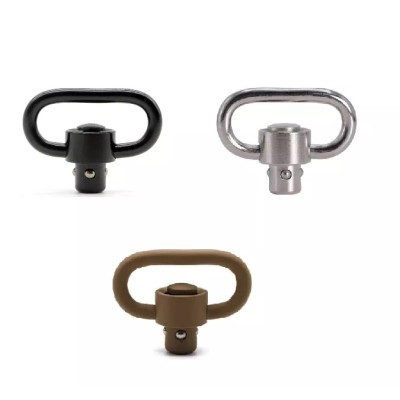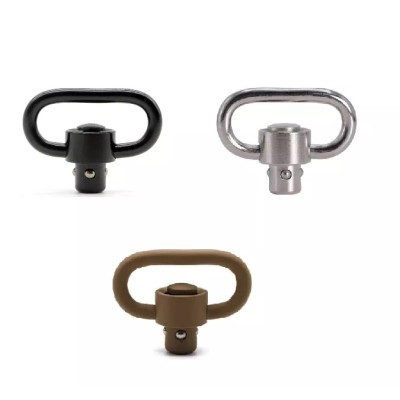 Model
QD-1.25ROW(ROT)(ROB)
Unit Price

Order Quantity
Unit Price
Delivery period
5 - 1000
US $

1.79

/piece
35 day
Place of Origin:Guangdong, China (Mainland)
Model Number:QD-1.25ROW(ROT)(ROB)
Material:Steel
optional Color:Black/ FDE/ Silver
Weight:lightweight
Style:push button
Usage:gun rifle sling
Size:1.25 inch swivel loop
Trirock 1.25 Inch Optional Black/FDE/Silver Push Button Quick Release Detachable Sling Swivel Mount for gun rifle sling
Made of high High Strength Steel material, that endures the heavy duty durability.


Quick Detachable Push Button design allows the fast Installation & Release.


The apprearance of hard

Optional Black/FDE/Silver

always offers an impressive looking, and could be used to match with other

Black/FDE/Silve

color parts as much as possible.


With 1.25 inch swivel Loop size, that could fit for QD holes, keymod or M-lok mount adaptor.


Sling Swivel 1.25 Inch with Push Button Quick Release Detachable.

Product maps:
2023092520510633165779579

US $44.05

2023092401543382513672435

US $44.55

2023091708324892118725618

US $76

2023091119385250219115375

US $34.55

2023083000373937535097678

US $59.45

2023082822332626863515805

US $47.55

2023082809482934286463028

US $128.6

2023082809235551491499495

US $118.55

2023082805291670328943650

US $47.55

2023080421114528839606544

US $40.55
Please send your message to us
KEEP UP TO DATE

Sign up for our newsletter and follow us on social media