Home
/
All
/
Handguards
/
.223 Handguards
/
TRIROCK Two-Pieces Design 12.7 inch Drop-in Quad Rail Black handguard for MK18 Rifle Interface System for Fitting .223 Cal. Allows Space for Front Triangle Sight
TRIROCK Two-Pieces Design 12.7 inch Drop-in Quad Rail Black handguard for MK18 Rifle Interface System for Fitting .223 Cal. Allows Space for Front Triangle Sight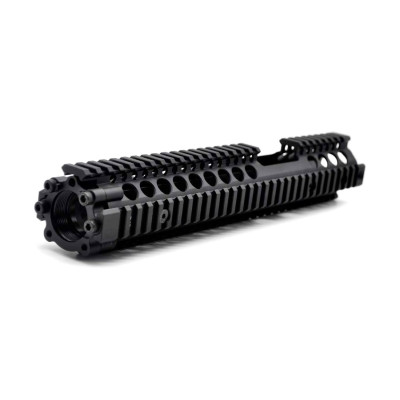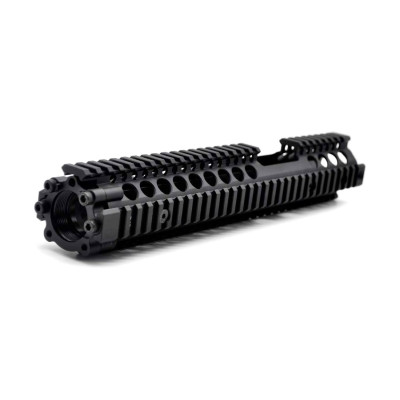 Original prices

US $51.5-53.5

/piece
Activities price
US $50

/piece
Unit Price

Order Quantity
Unit Price
Delivery period
1 - 4
US $

53.5

/piece
35 day
5 - 9
US $

52.5

/piece
35 day
10 - 20
US $

51.5

/piece
35 day
Place of Origin:Guangdong, China (Mainland)
Model Number:MK18T-FB-12.7
Item Name:MK18 handguard
Color:Black
Size:12.7 inch
Brand Name:OEM, Aplus
Type:Scope Mounts & Accessories
Material:Aluminum Alloy T6061
Feature:MK18 handguard
TRIROCK Two-Pieces Design 12.7 inch Drop-in Quad Rail Black handguard for MK18 Rifle Interface System for Fitting .223 Cal. Allows Space for Front Triangle Sight
Description:

This Quad rail drop-in handguard is designed for fitting the MK18, .223 rifles, which is applicable to field combat practically.




Clever Top/Bottom Two-piece Design with Integral Spinal Cords/Alignment Housing for Great Fit, and the Bolt-Up System Securely Attaches Handguard to the Upper Receiver.




Great accomodating Capability for the Accessories Installed on the Rails, and it allows the individual operator to handle freely. All rails are Laser T-marked for easy accessory location.




Aircraft Grade 6061-T6 Aluminum by Mil-Spec Hard Coat Anodized black Finish and Comes with Mil-Spec steel barrel nut, screws and allen key.




The interrupted Mil-Spec 1913 top Rail Platform with the cutouts provides ample space for optics or includes removable front triangle flip sight.
Spec.
12.7 inches length handguard.
Barrel Nut Thread Spec.: 1 1/4-18 UNC

Package includes:
1 x 12.7'' handguard
Allen key & Screws
1 x Steel Barrel Nut
Package pictures: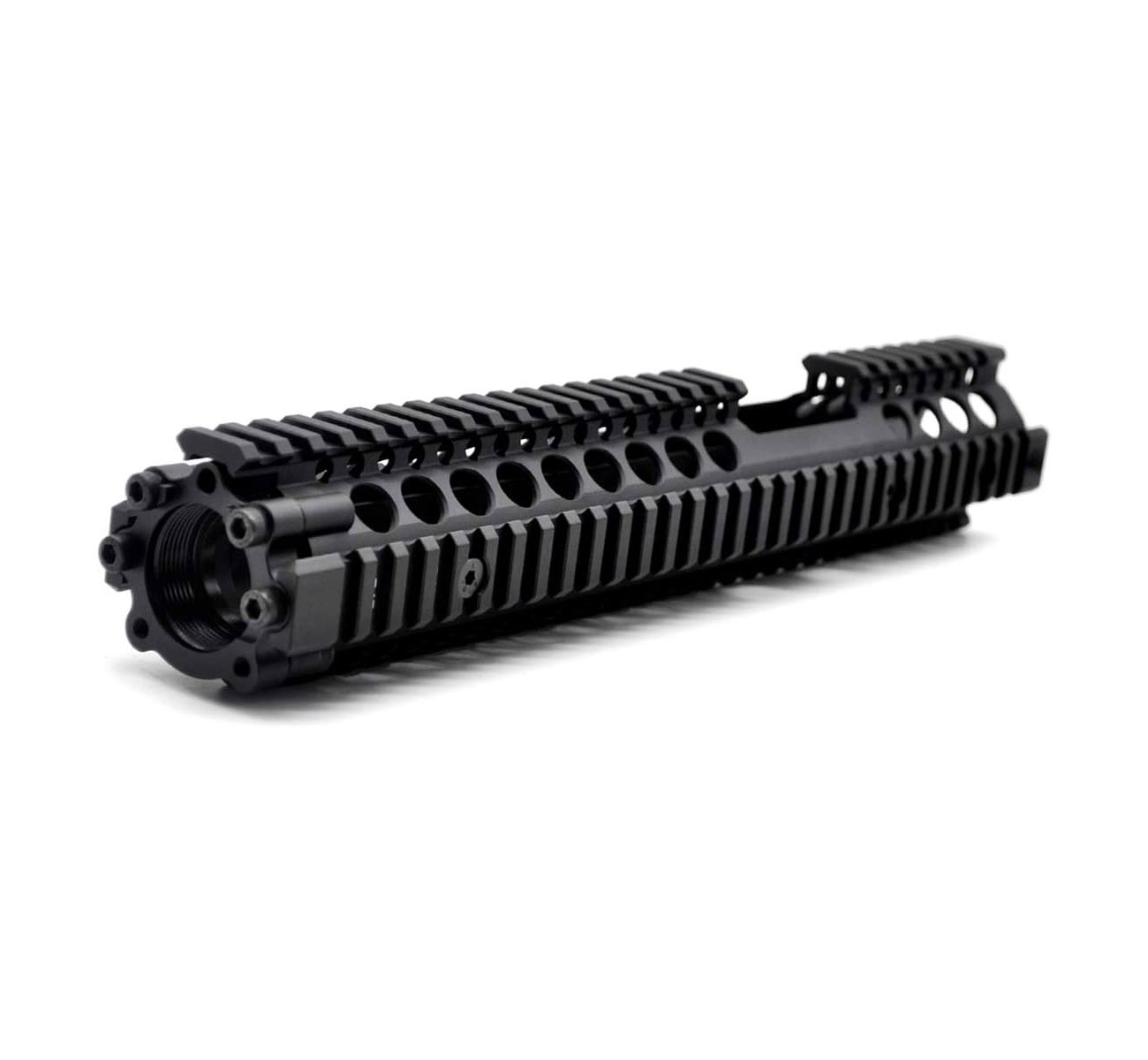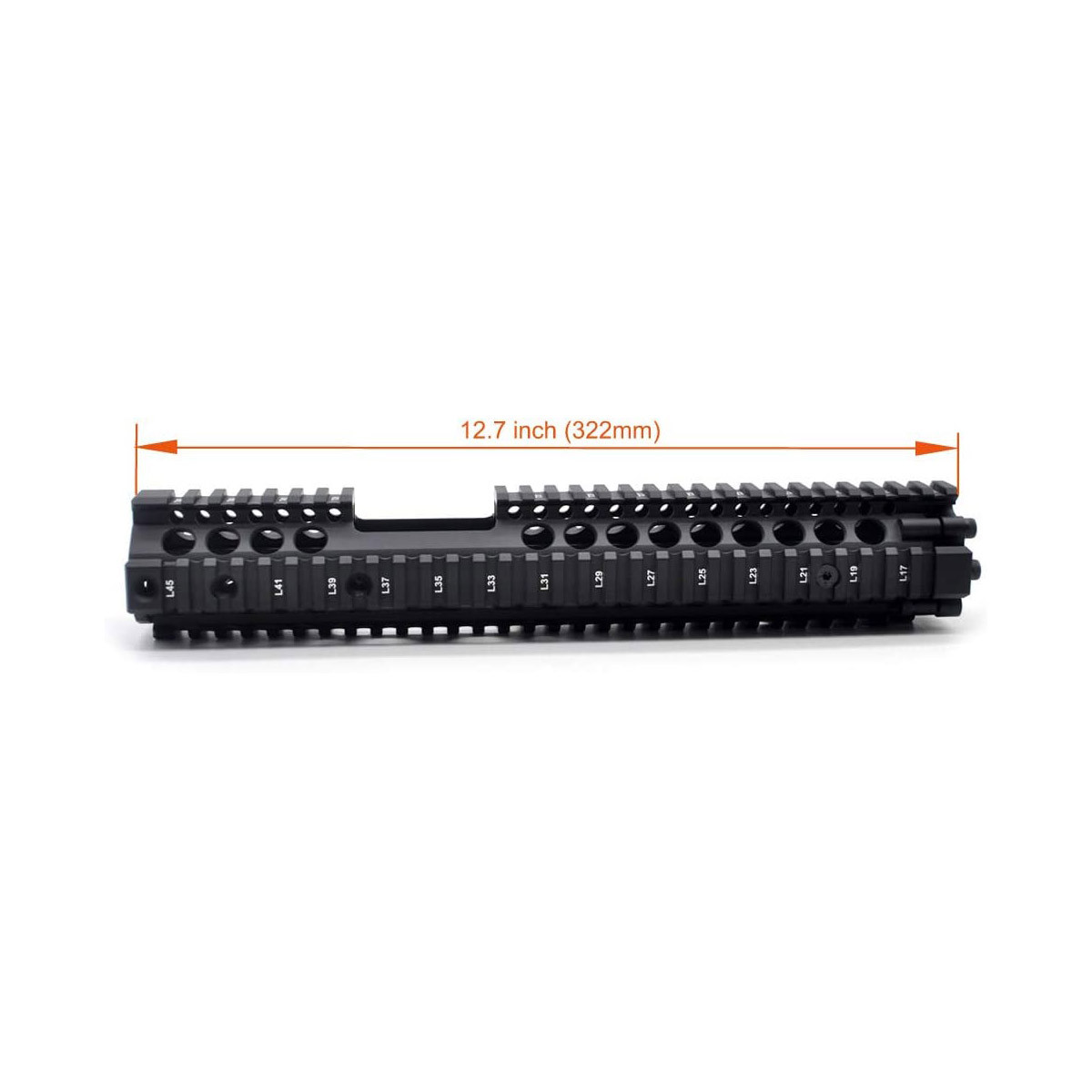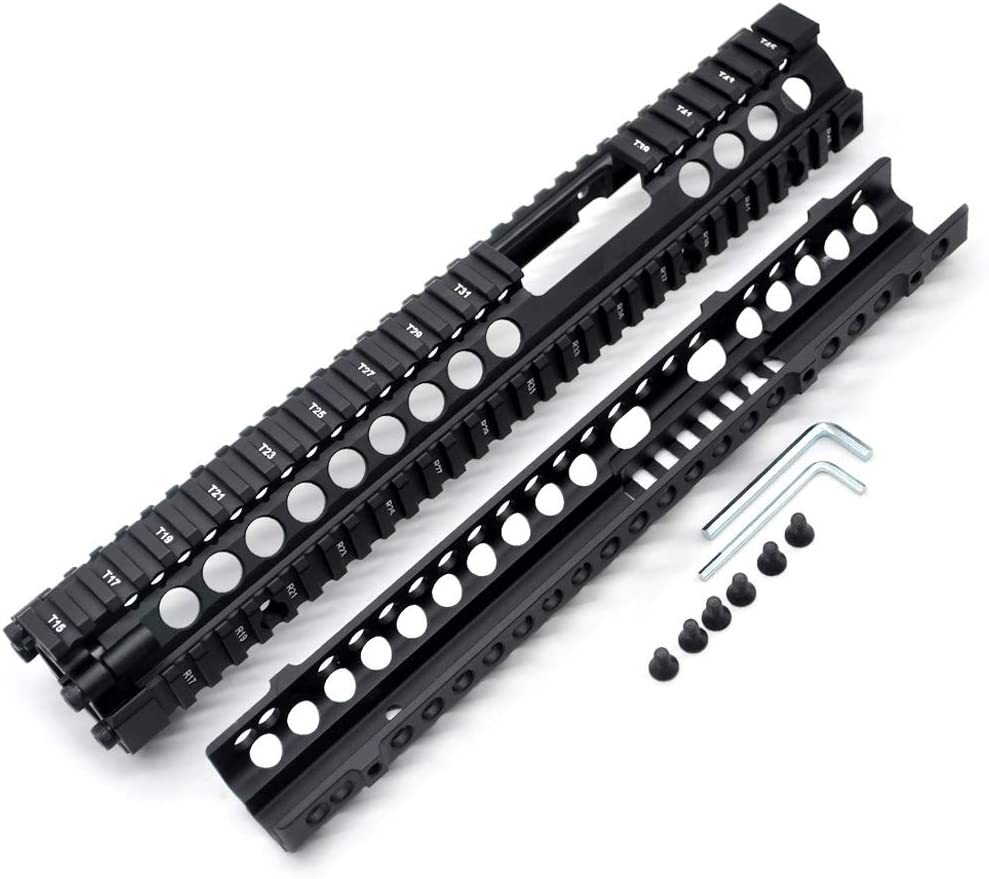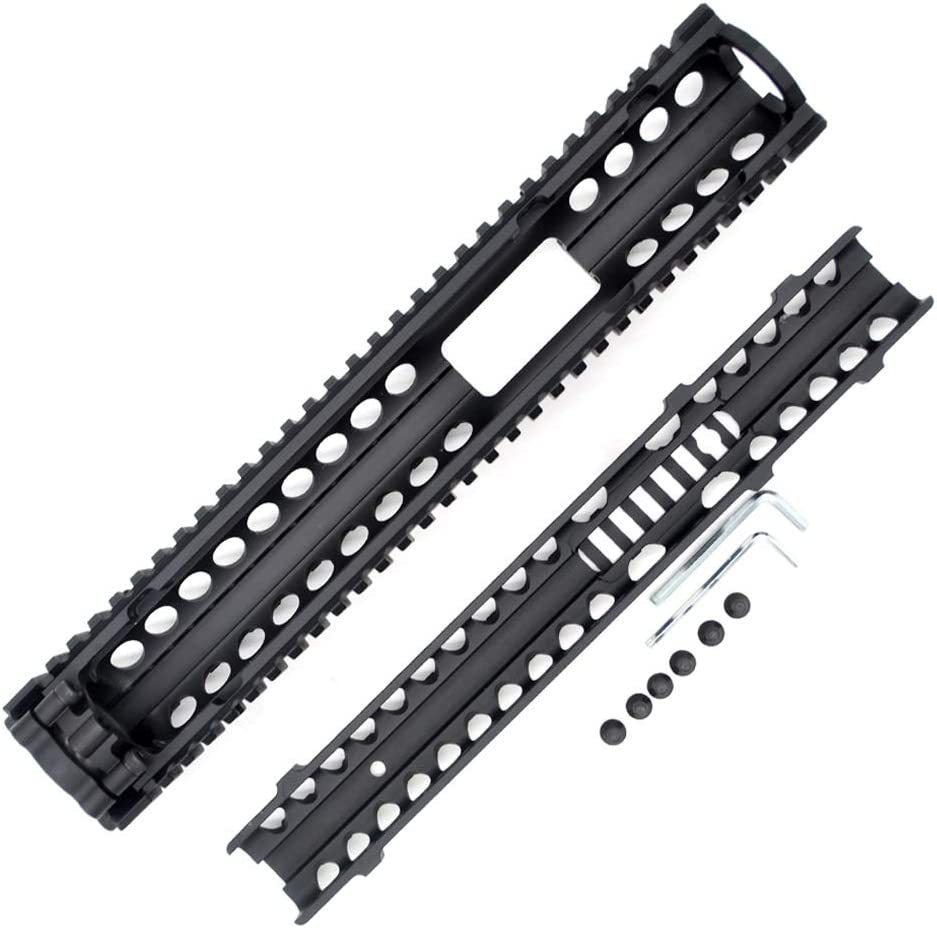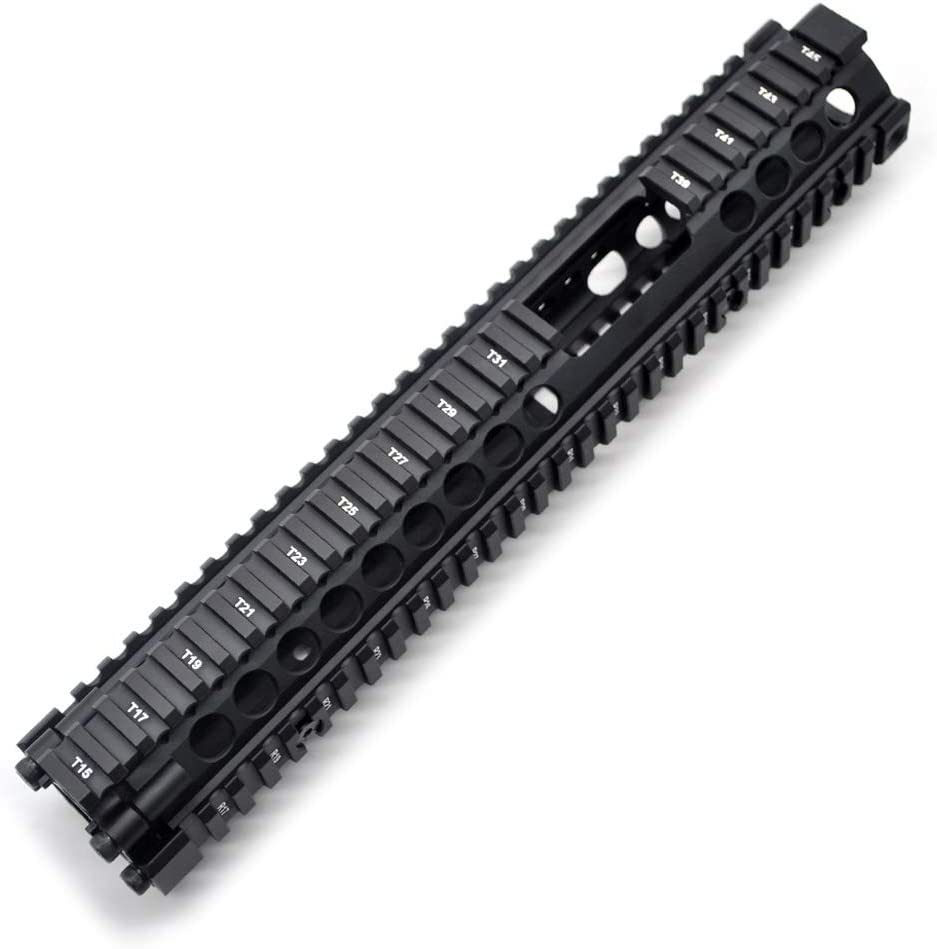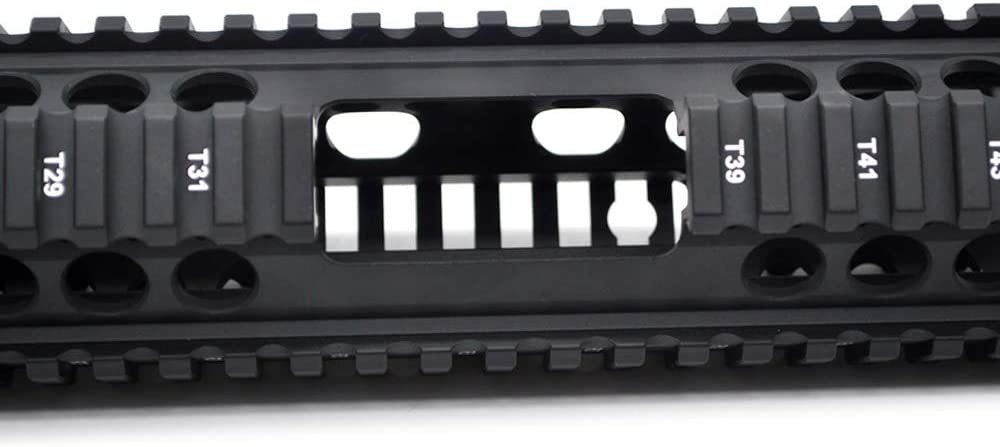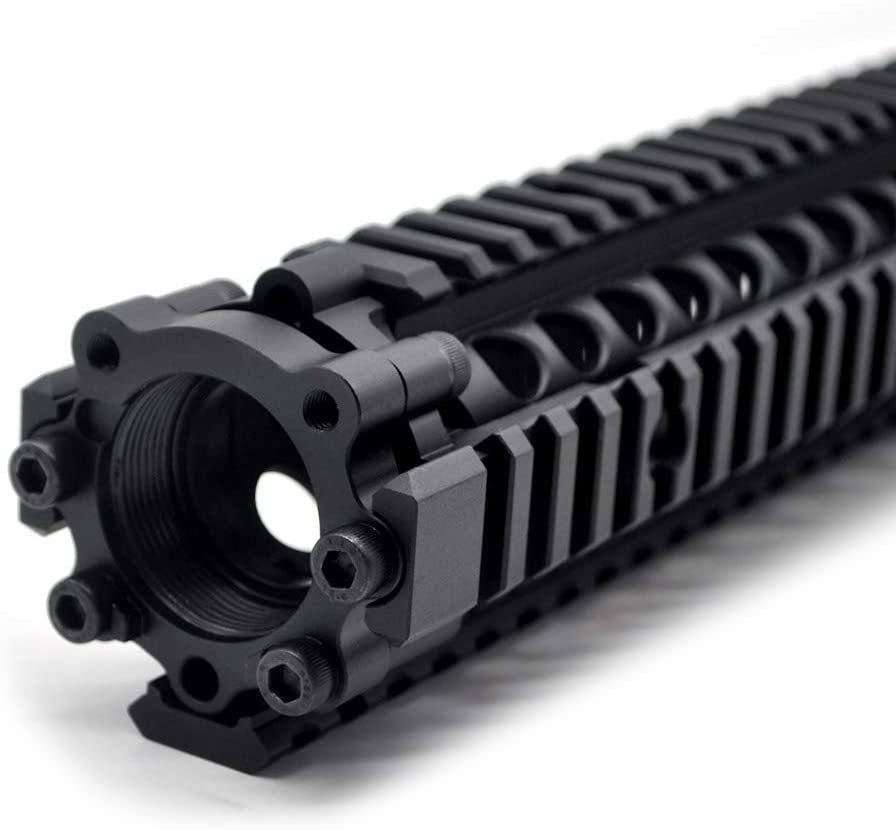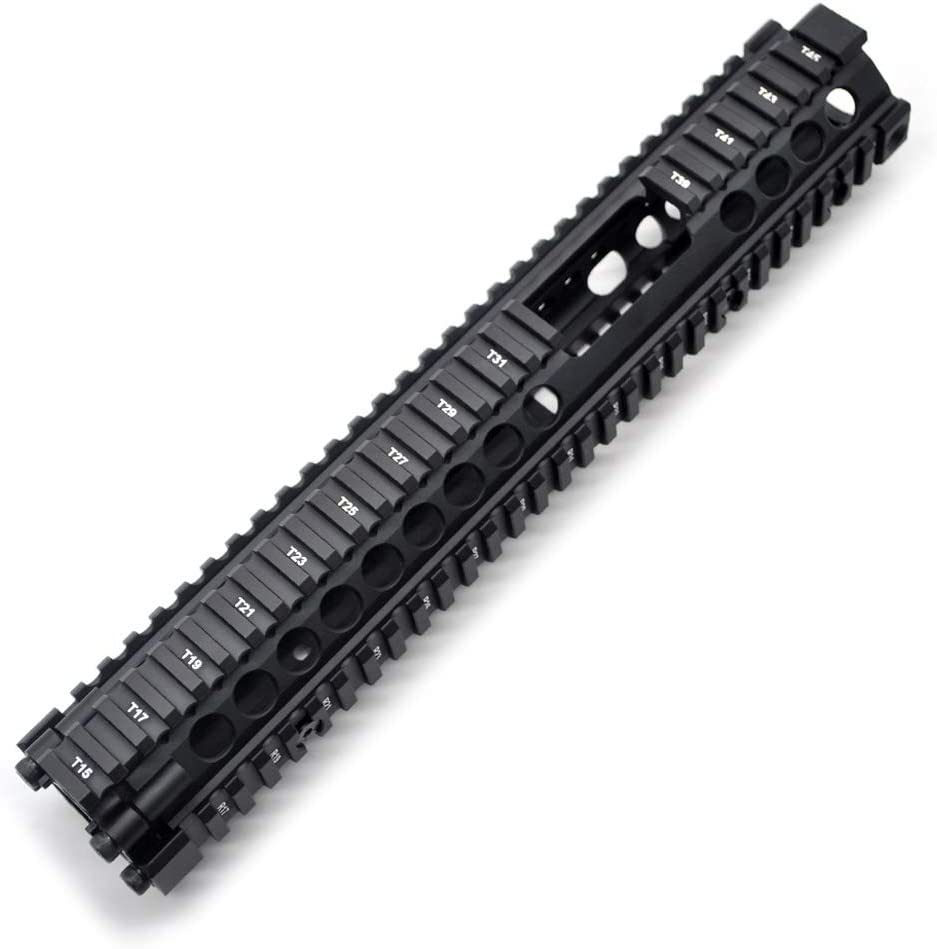 2023032718131662844051770

US $46.05

2023032615443258077522062

US $51.64

2023032601141021092759241

US $212.79

2023032507032994216599009

US $299.51

2023032322131185275386947

US $1010

2023032003391469264130928

US $13.7

2023031521315942831330472

US $42.55

2023030818452548996419661

US $28.55

2023030818345653699242494

US $53.05

2023030818284043696892175

US $53.05
Please send your message to us
KEEP UP TO DATE

Sign up for our newsletter and follow us on social media