Trirock Pivot Swivel Title Bipod with Posi-Lock Adjustable Spring Loaded 13 to 27 Inch with quick retraction button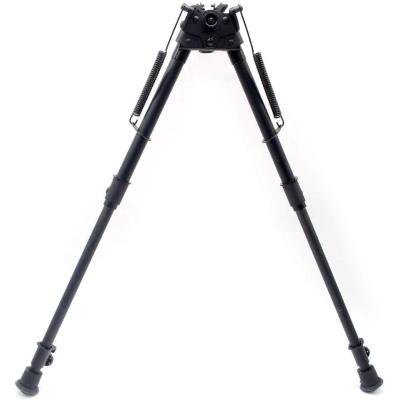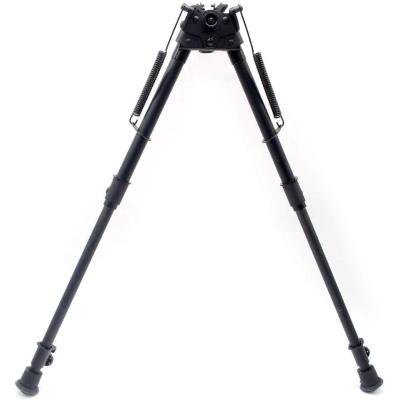 Unit Price

Order Quantity
Unit Price
Delivery period
1 - 4
US $

48.90

/piece
25 day
5 - 9
US $

47.90

/piece
25 day
10 - 20
US $

46.90

/piece
25 day
Color:Black
Fits:Picatinny Weaver 20mm 22mm Rail
Feature:Tactical rifle bipod
Material:Aluminum 6061
Size:13 to 27 Inch
Adjust level:5 Settings for different length
Feature:Pivot Swivel Title Bipod with Posi-Lock Adjustable Spring
Trirock Pivot Swivel Title Bipod with Posi-Lock Adjustable Spring Loaded 13 to 27 Inch with quick retraction button
Foldable arms with robust external spring tension control, making the bipod easy for storage or carry,bipod's legs fold up and retract quickly by pressing retraction button when not in use.

Made of hardened steel and high grade aluminum, fine black anodized finished. Heavy duty and light weight.

Pivoting and Tiltable - This function enable you to rotate the gun from side to side and counter the uneven ground.And pivote the gun to left or right horizontally from a fixed position.

Rubberized pad eliminate loosenes or tremor in crotch area of bipod.Avoid slip and scratch your facility.

3 Settings for 3 different leg length from 13 to 18 and 27 inch with Posi-lock wheel and quick retraction button.

This tiltable function bipod enable you to rotate the gun from side to side.
Adjustable center height from 12 to 26 inches.
The built-in mount of this bipod is tiltable.Ideal for hunting on uneven surface.
Nice spring action on the pivot.
Easy attach to or detach from the rifle with Sling Stud, or Adapter,which you can select from our Store as accessory such as 20mm Adapter for Picatinny or Weaver rail, 11mm Adapter, etc.
Flexible to build your system as you want.
Shockproof and keep your rifle stable in different enviroment with Rubber foot pad.
Accessory Option : You can purchase 20mm Adapter; 11mm Bipod Adapter ; Screw in our store as you want for installation with this bipod.

Specifications:
- Pivot/Tiltable Function: Yes - Position-lock: Yes
- Extendable Legs: Yes
- Foldable Arms: Yes
- Material: Aircraft grade aluminum alloy
- Legs length: 13 - 27 inches
Package Includes:
1 x Bipod
Product maps: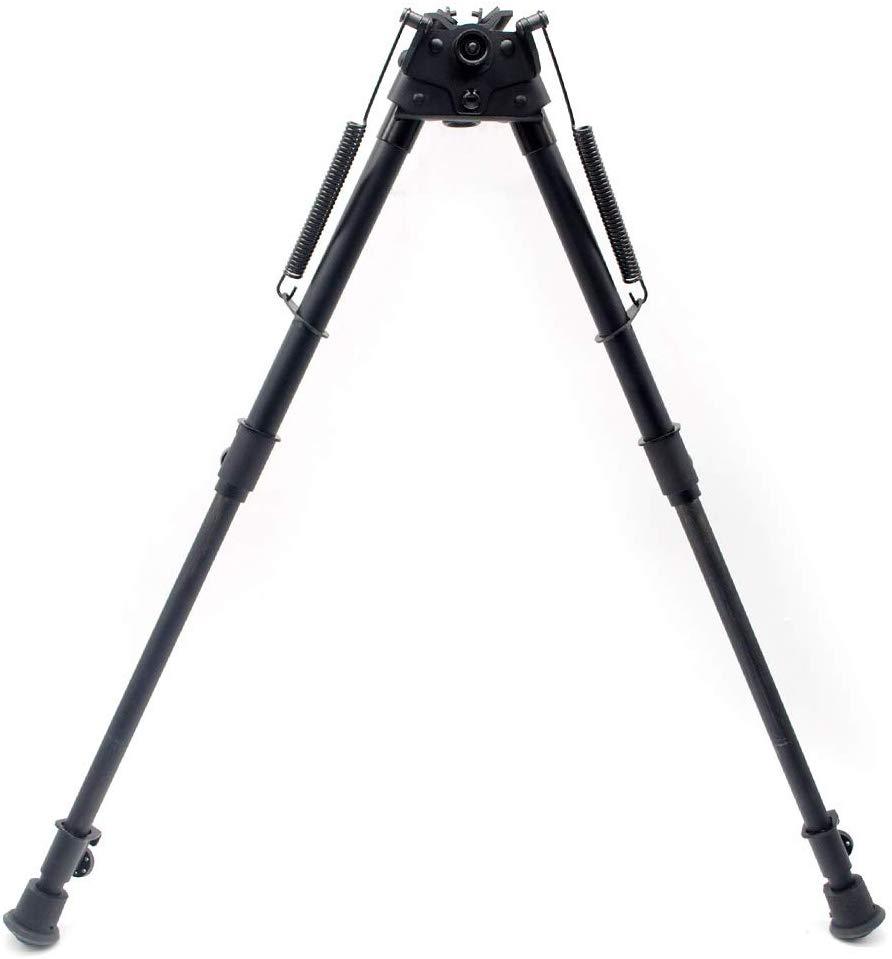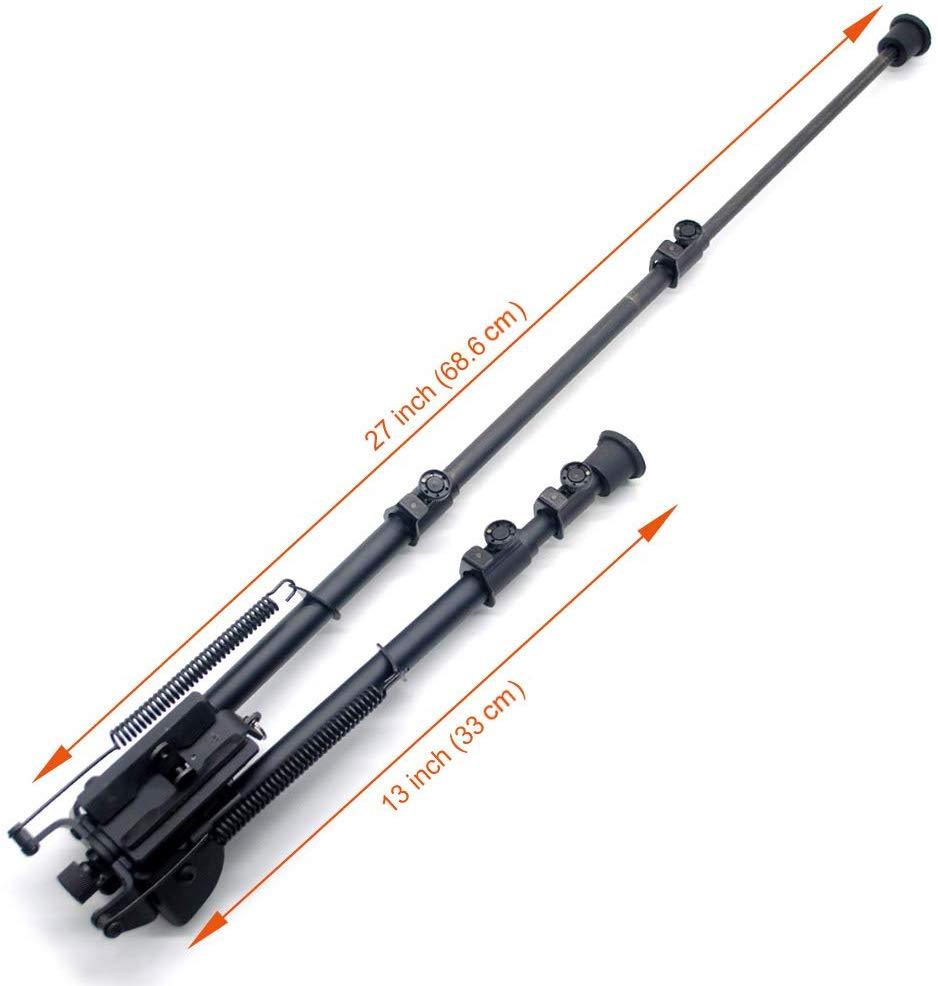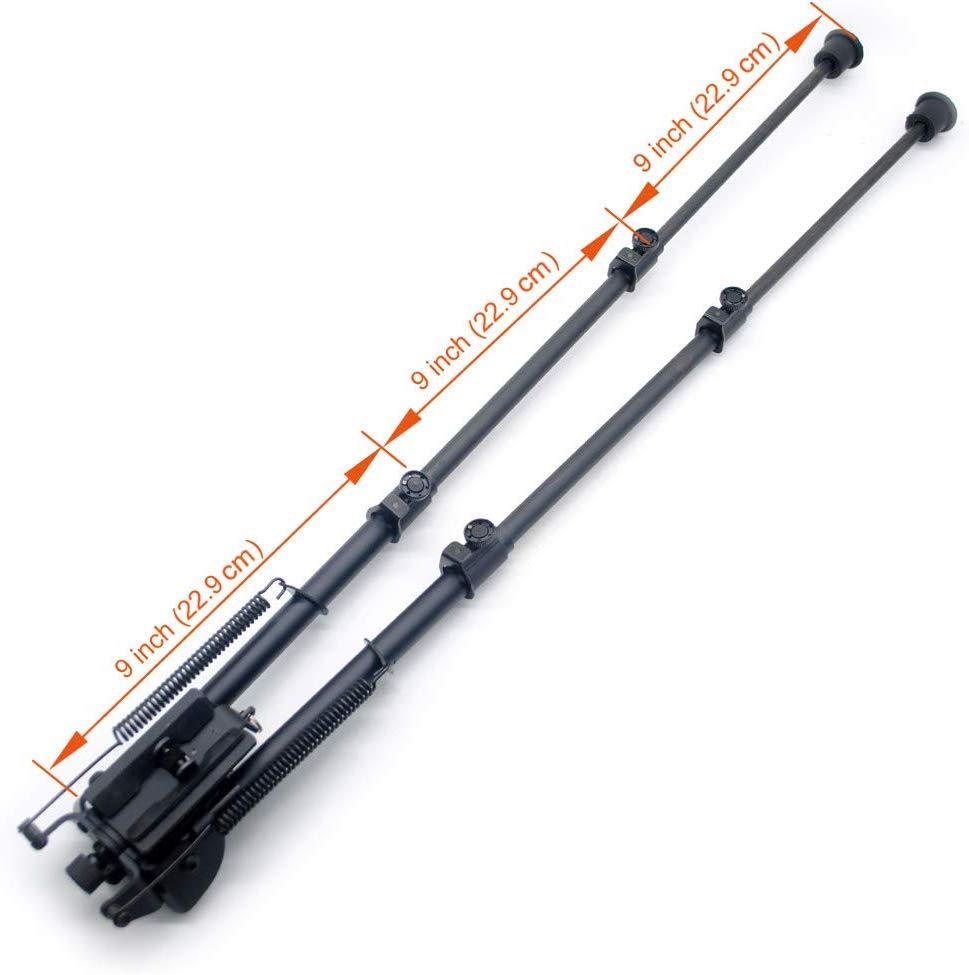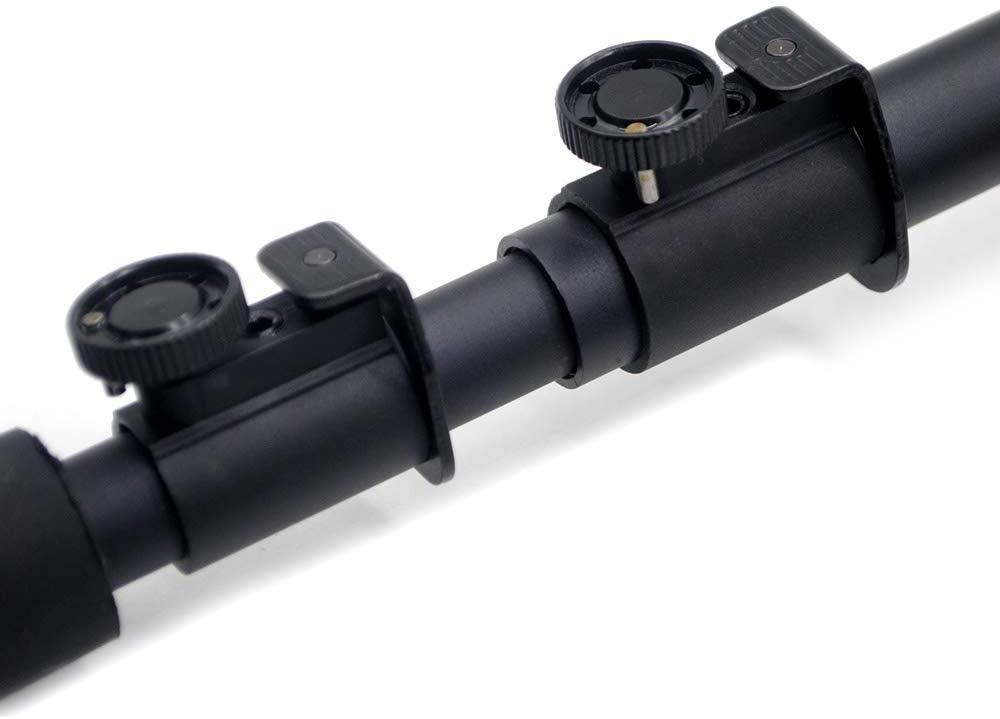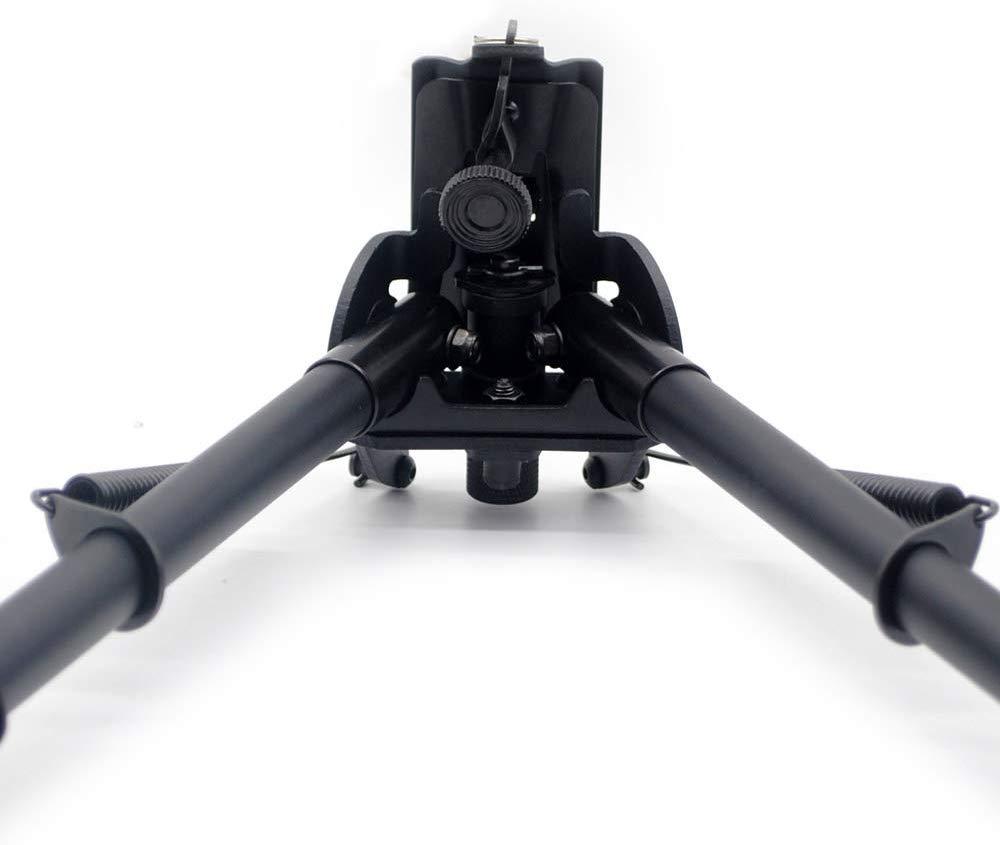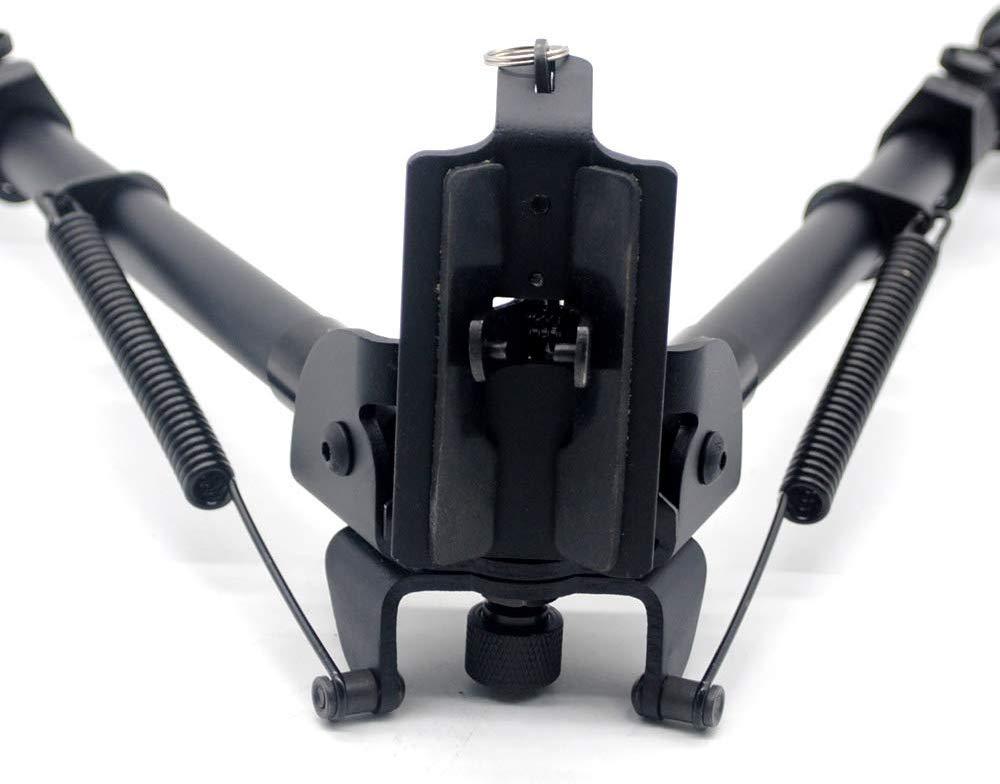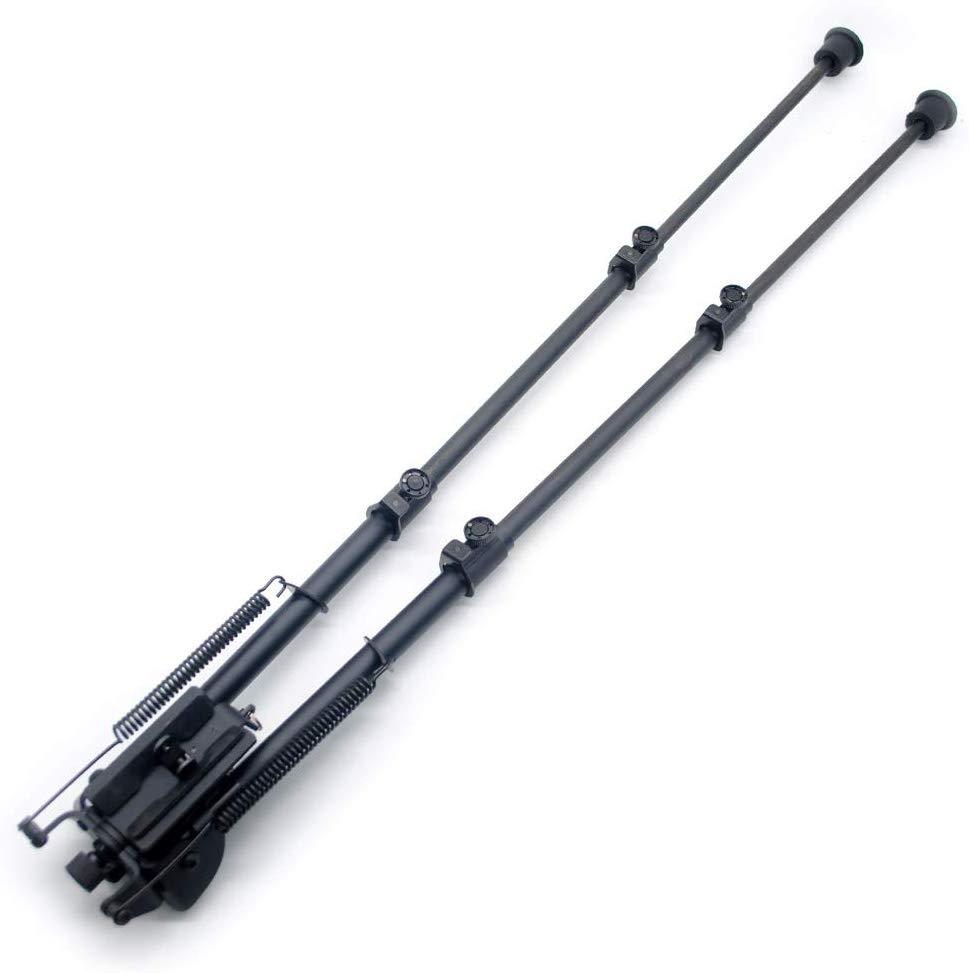 2023092520510633165779579

US $44.05

2023092401543382513672435

US $44.55

2023091708324892118725618

US $76

2023091119385250219115375

US $34.55

2023083000373937535097678

US $59.45

2023082822332626863515805

US $47.55

2023082809482934286463028

US $128.6

2023082809235551491499495

US $118.55

2023082805291670328943650

US $47.55

2023080421114528839606544

US $40.55
Please send your message to us
KEEP UP TO DATE

Sign up for our newsletter and follow us on social media