TRIROCK 7"-10" Keymod Compatible Height Adjustable Rifle Bipod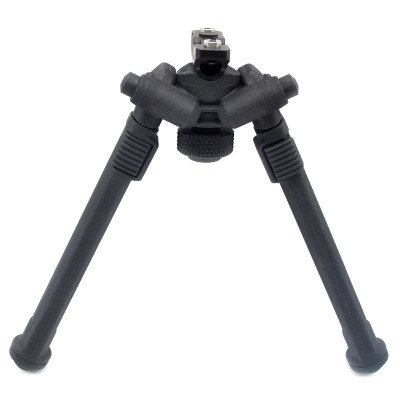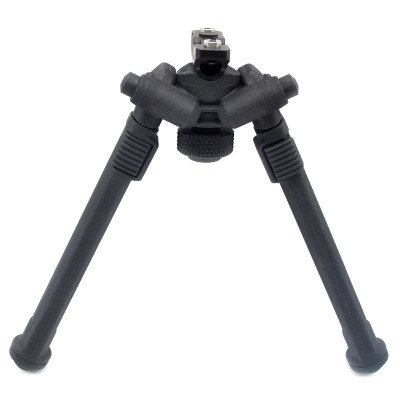 Original prices

US $67.5-69.5

/piece
Activities price
US $64

/piece
Unit Price

Order Quantity
Unit Price
Delivery period
1 - 4
US $

69.50

/piece
25 day
5 - 9
US $

68.50

/piece
25 day
10 - 20
US $

67.50

/piece
25 day
Color:Black
Fits:Keymod Compatible
Feature:Height Adjustable Rifle Bipod
Material:6061 aluminum and injection-molded polymer
TRIROCK 7"-10" Keymod Compatible Height Adjustable Rifle Bipod
Description:
This Keymod Compatible bipod is made of lightweight Mil-spec hard anodized 6061 aluminum and injection-molded polymer, that ensure years of dependable performance and reliability.

With this bipod, it is easy and simple to mount on a keymod rail system. It will bring you a good experience of ergonomics, functionality, strength and value.

Quick and easy to deploy and adjust the bipod with the push button on any of the seven spaced by extending leg length from 7.64"-11". and the Nonslip Rubberized Foot Pads provides a solid and sturdy base for the euipments while shooting.

Left and Right 40° of pivot swing are controlled by a glove-friendly thumb knurled tool-less bipod locking knob located between the extended legs, allowing easy adjustment when actual tactical shooting.

Feature of foldable and Reversible makes the streamlined housing and legs fit neatly. Well made bipod with tilt and pan features and easily adjustable legs. Installation was simple and easy on the keymod handguard.
Leg length : 7.64"-11" ( 7 setting levels )
Height : 7.2"-10.2"
N.W.: 300g

Extendable Legs: Yes
Foldable Arms: Yes
Reversible Arms-Folding: Yes
Product Maps: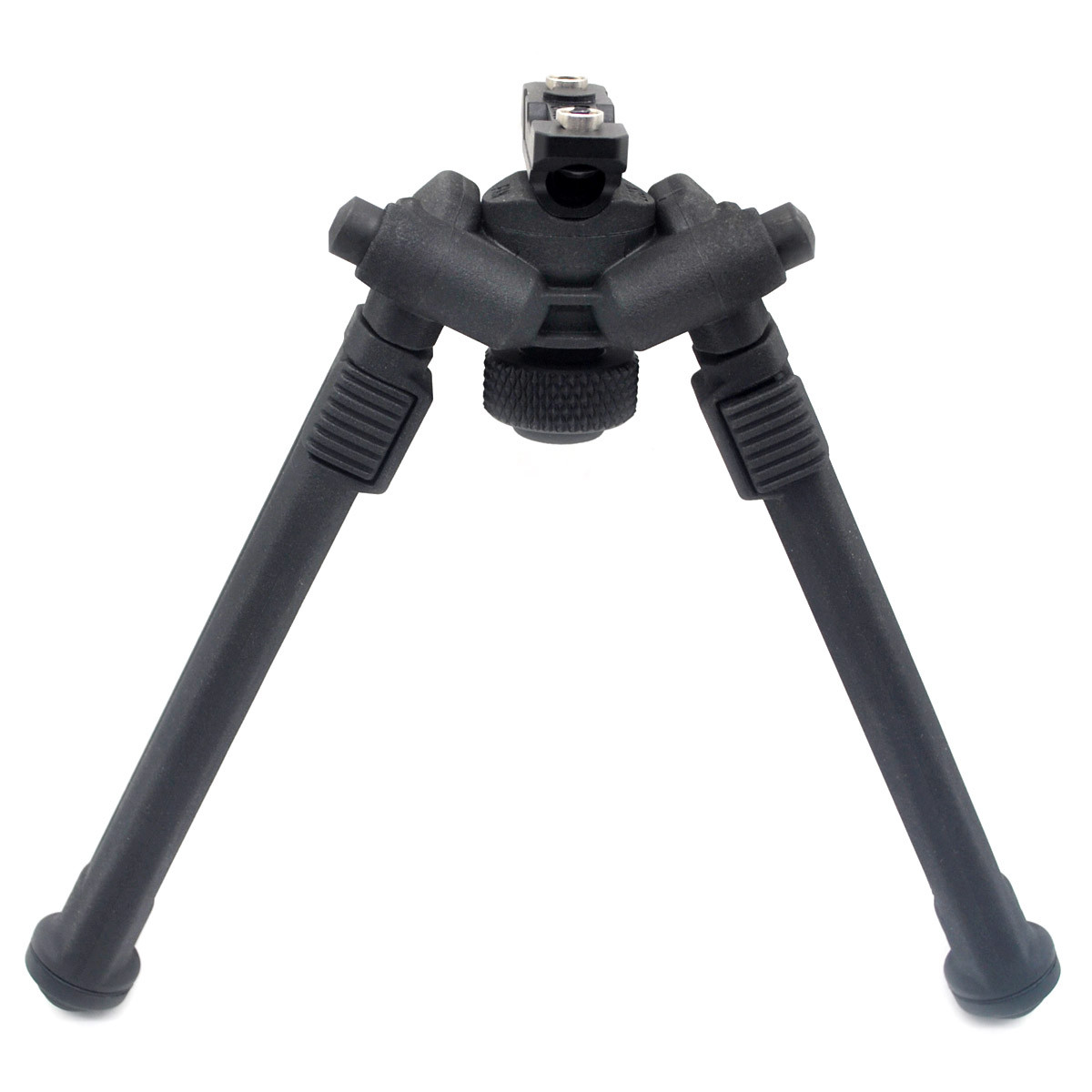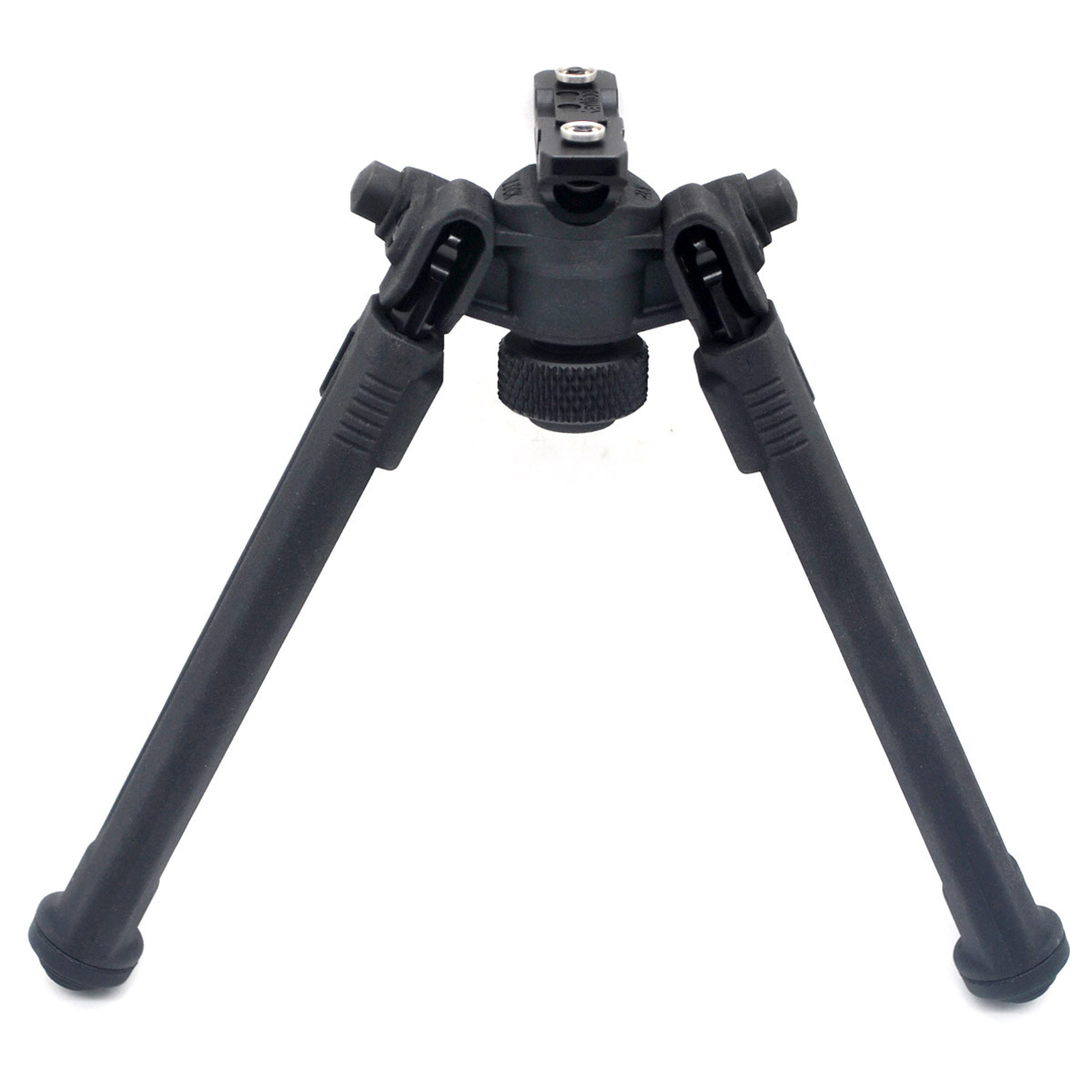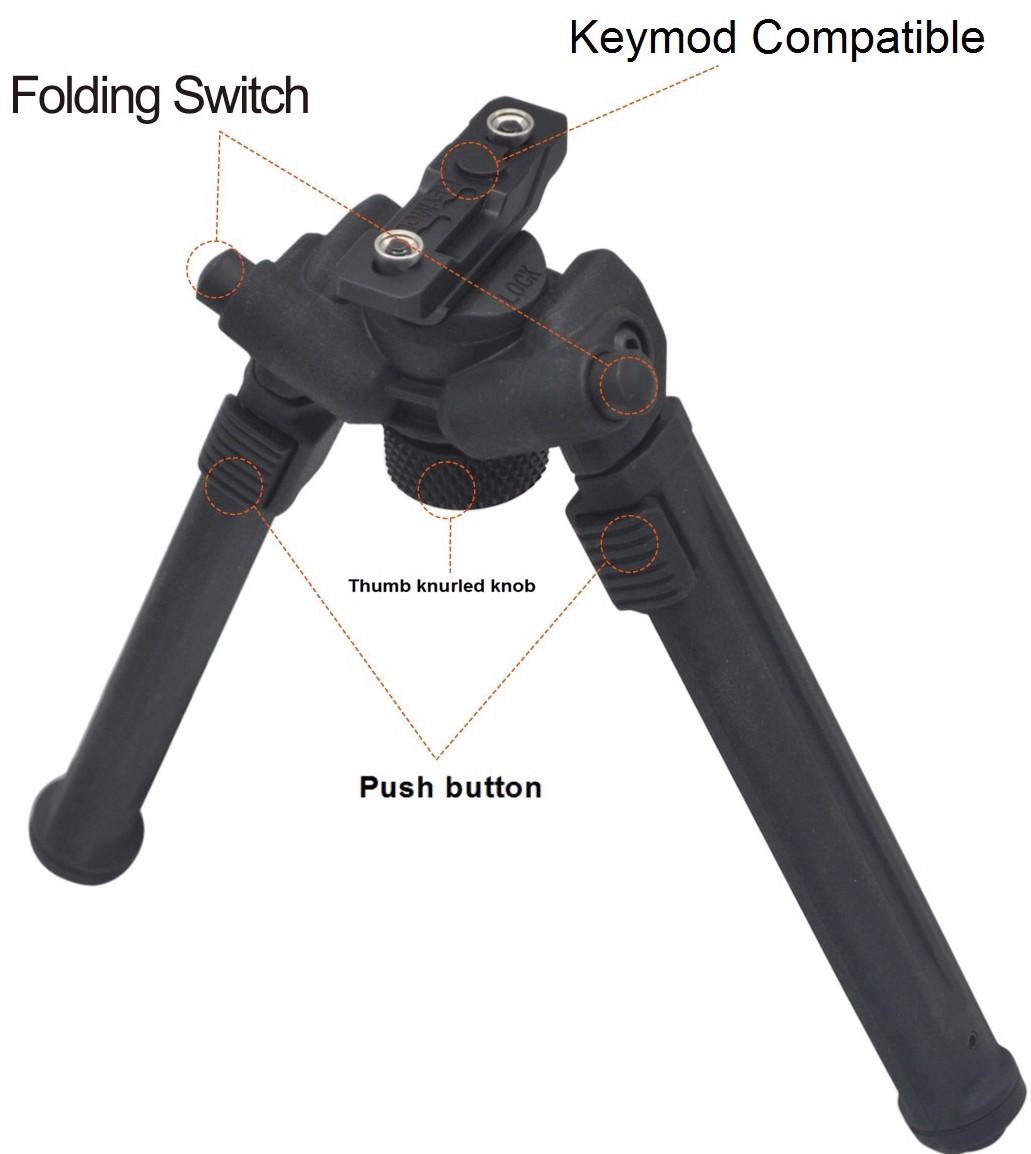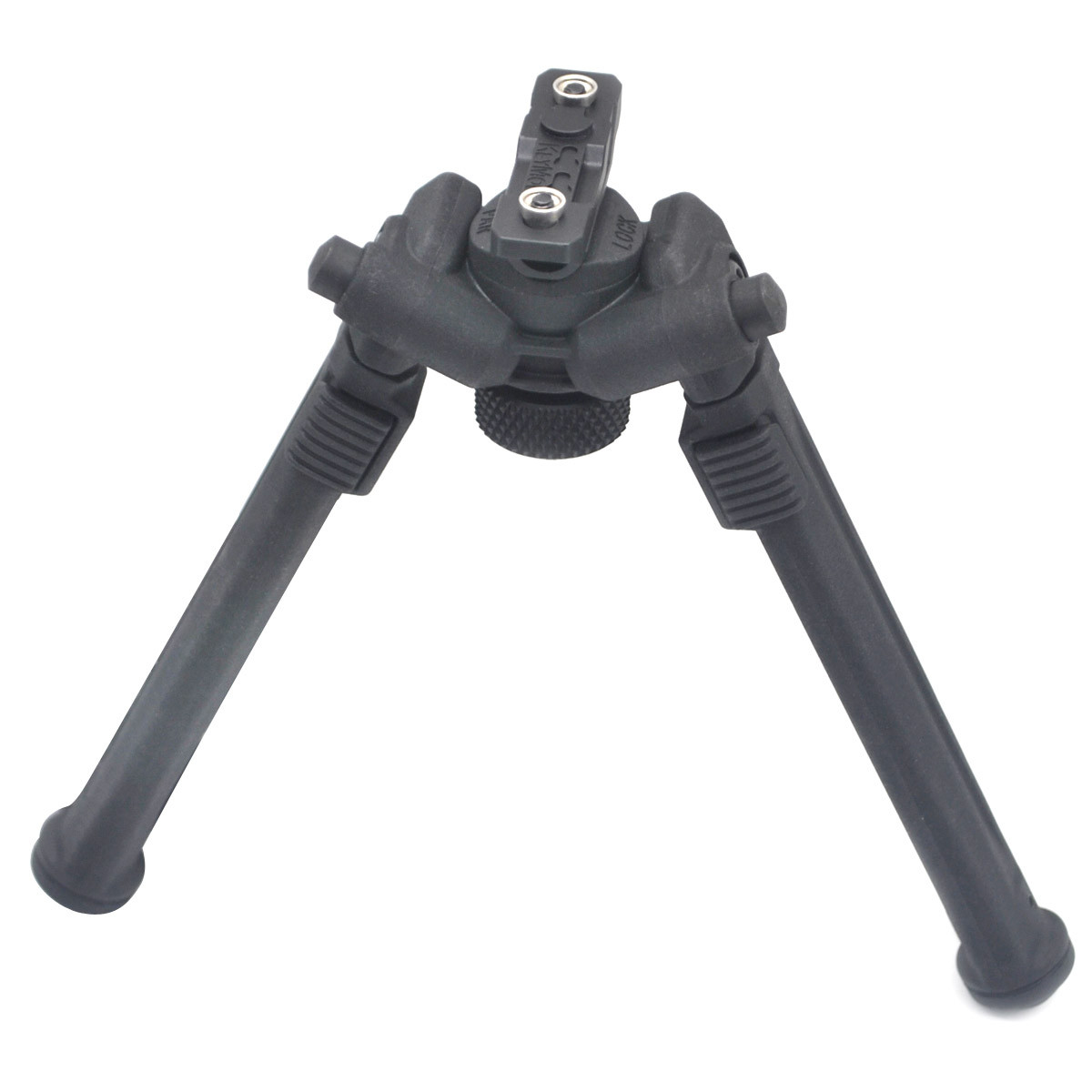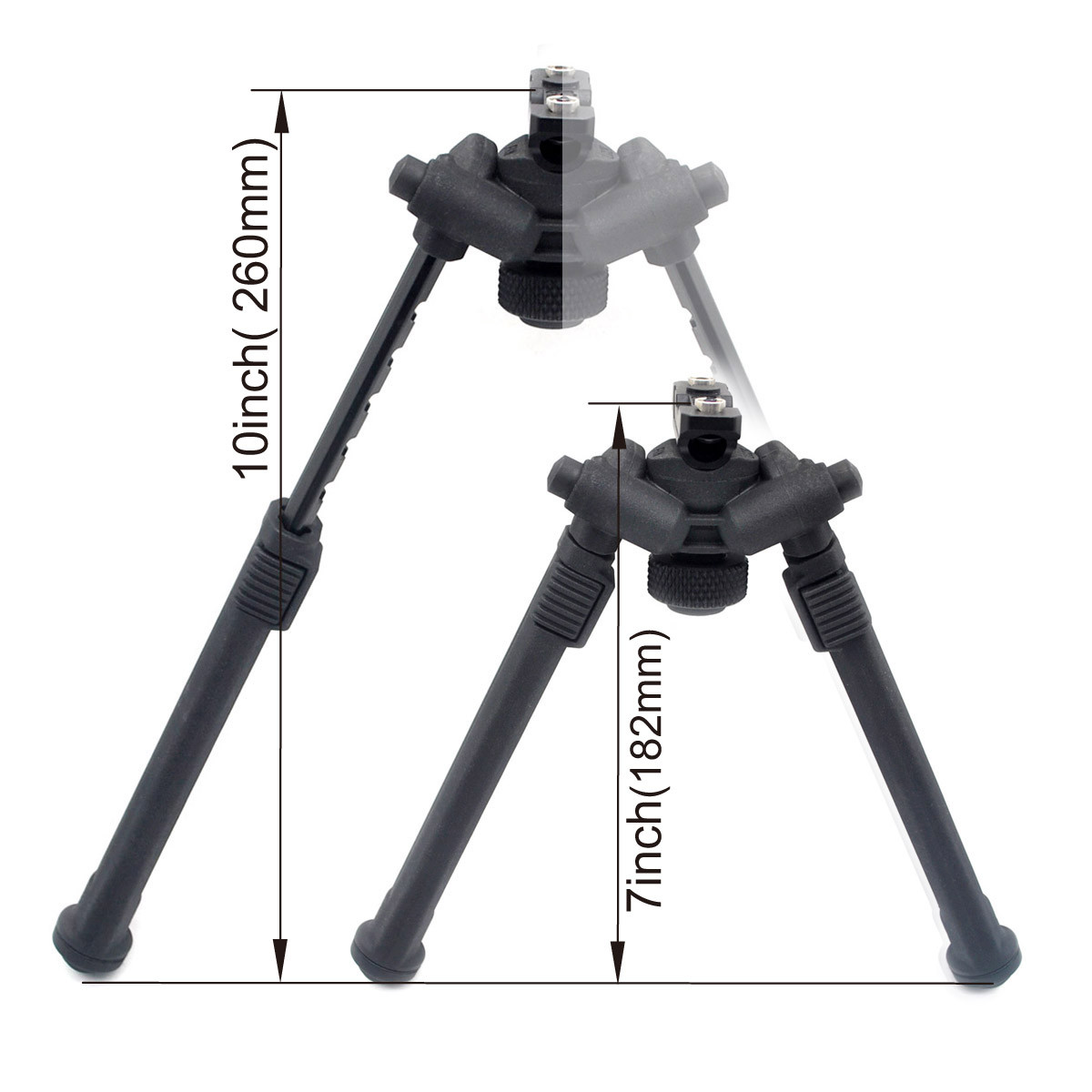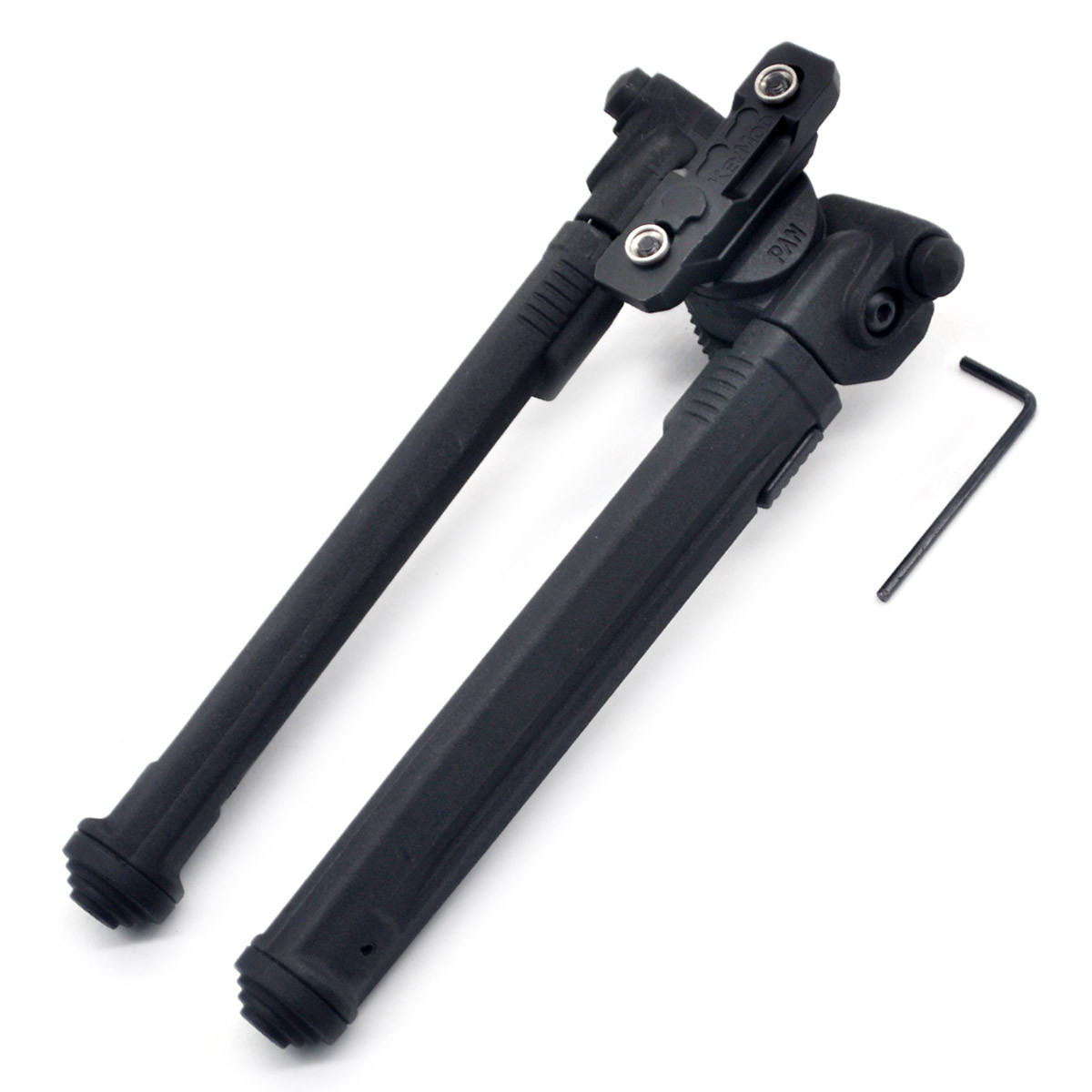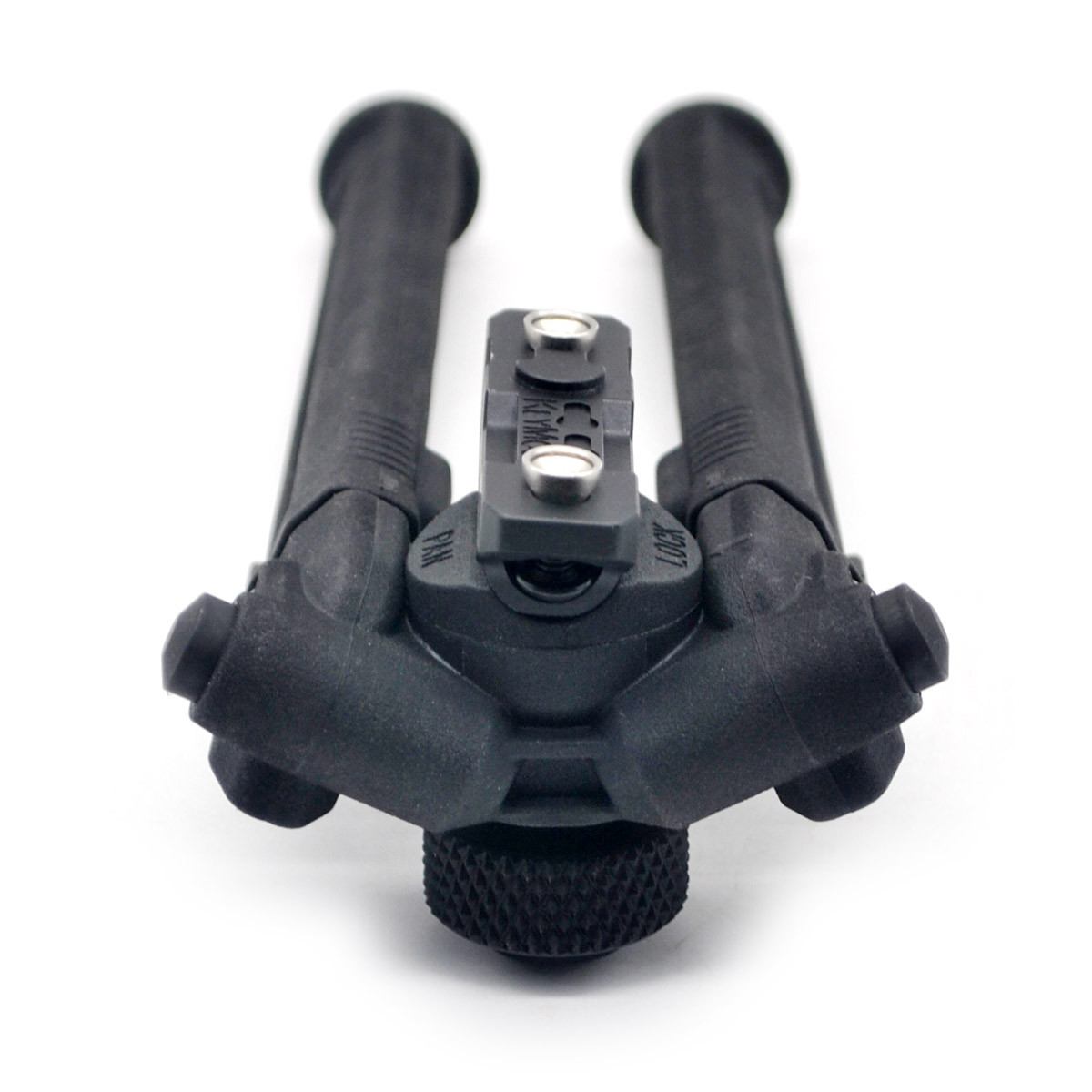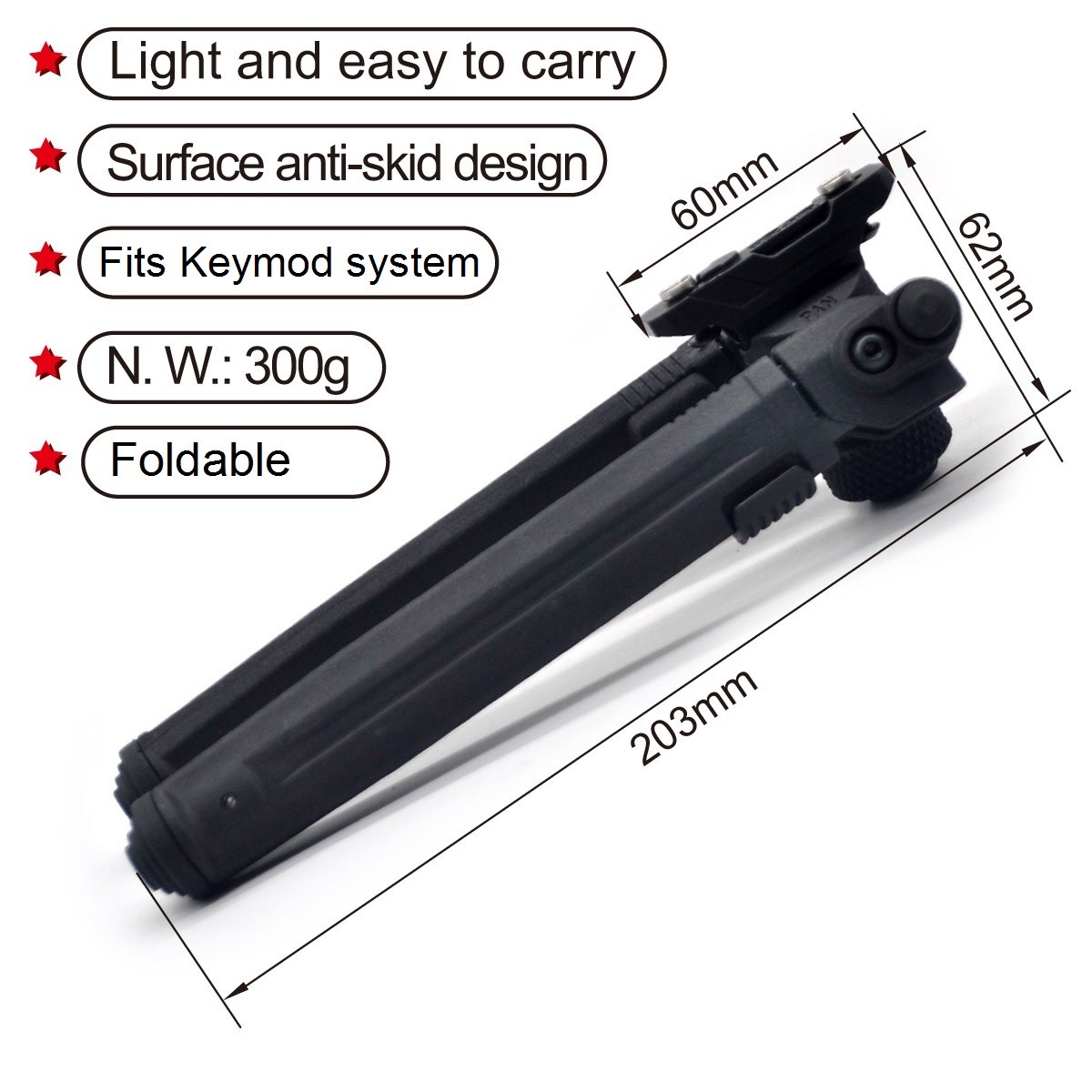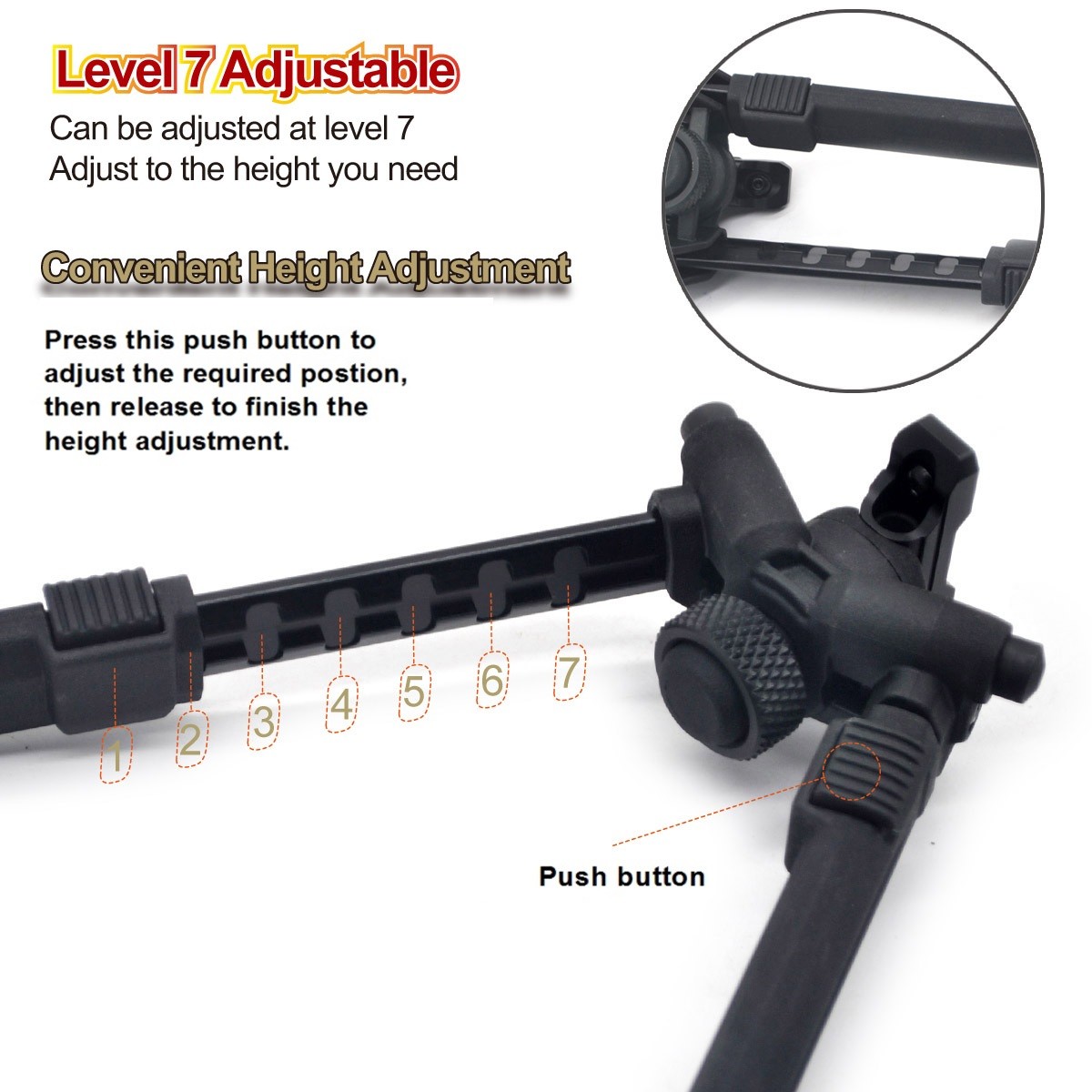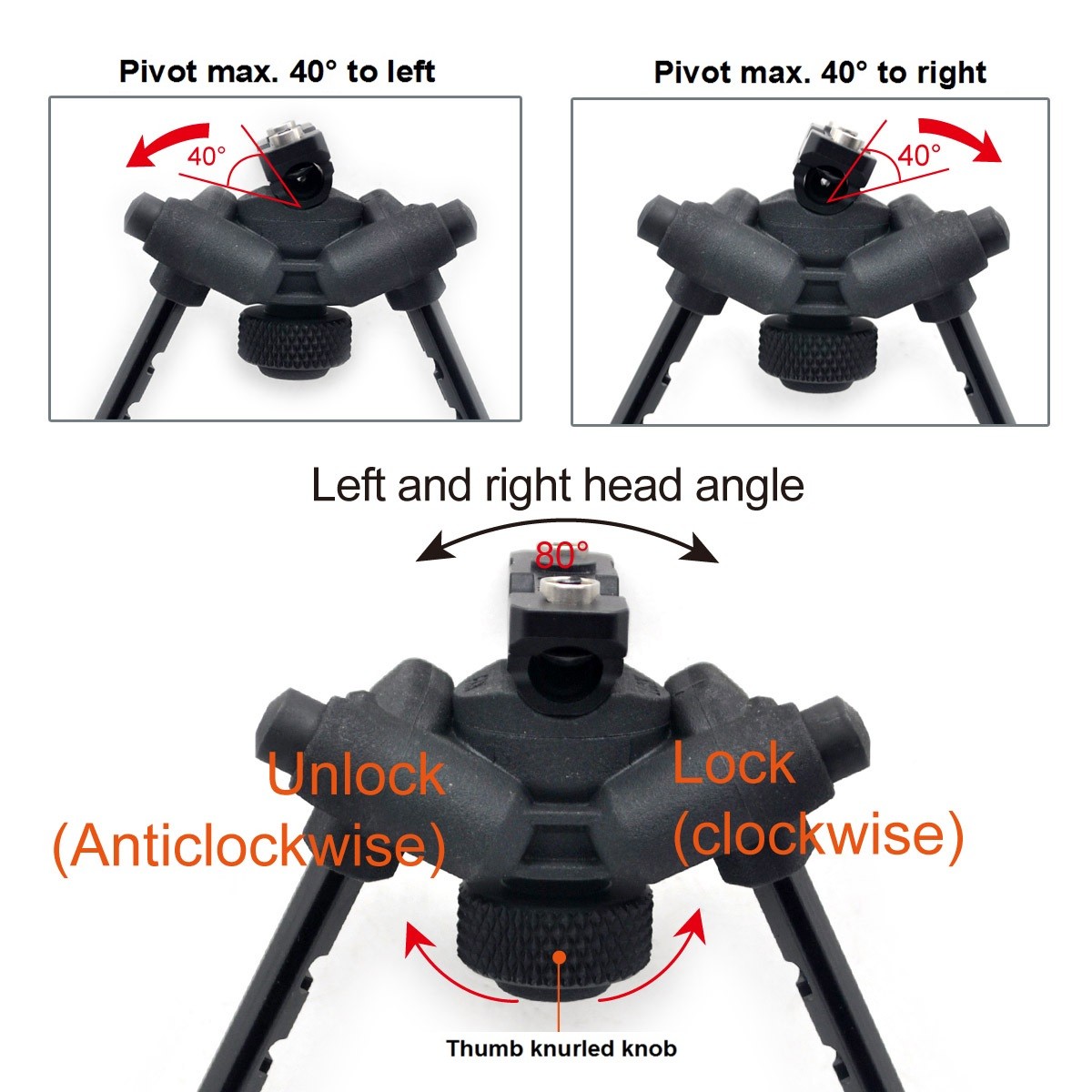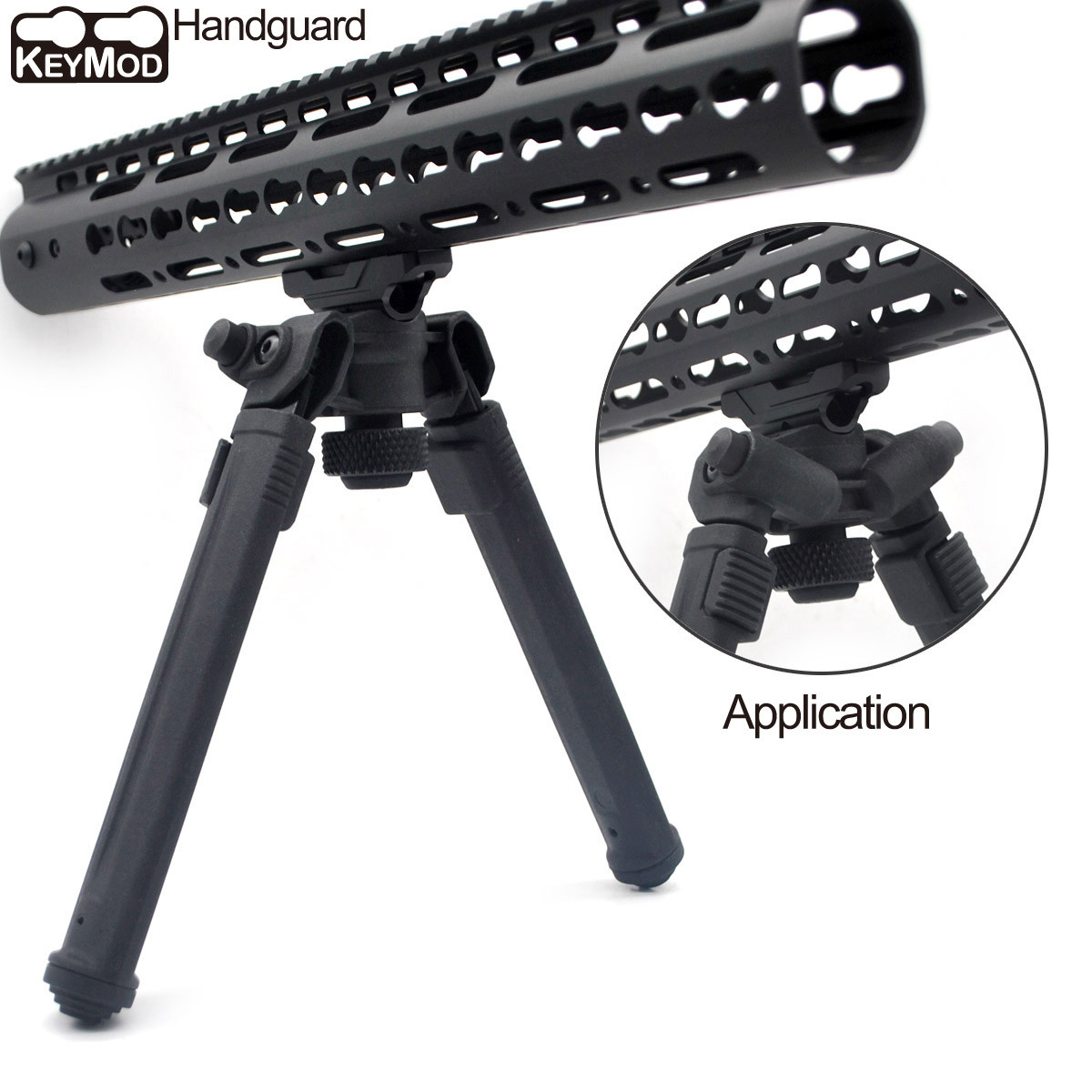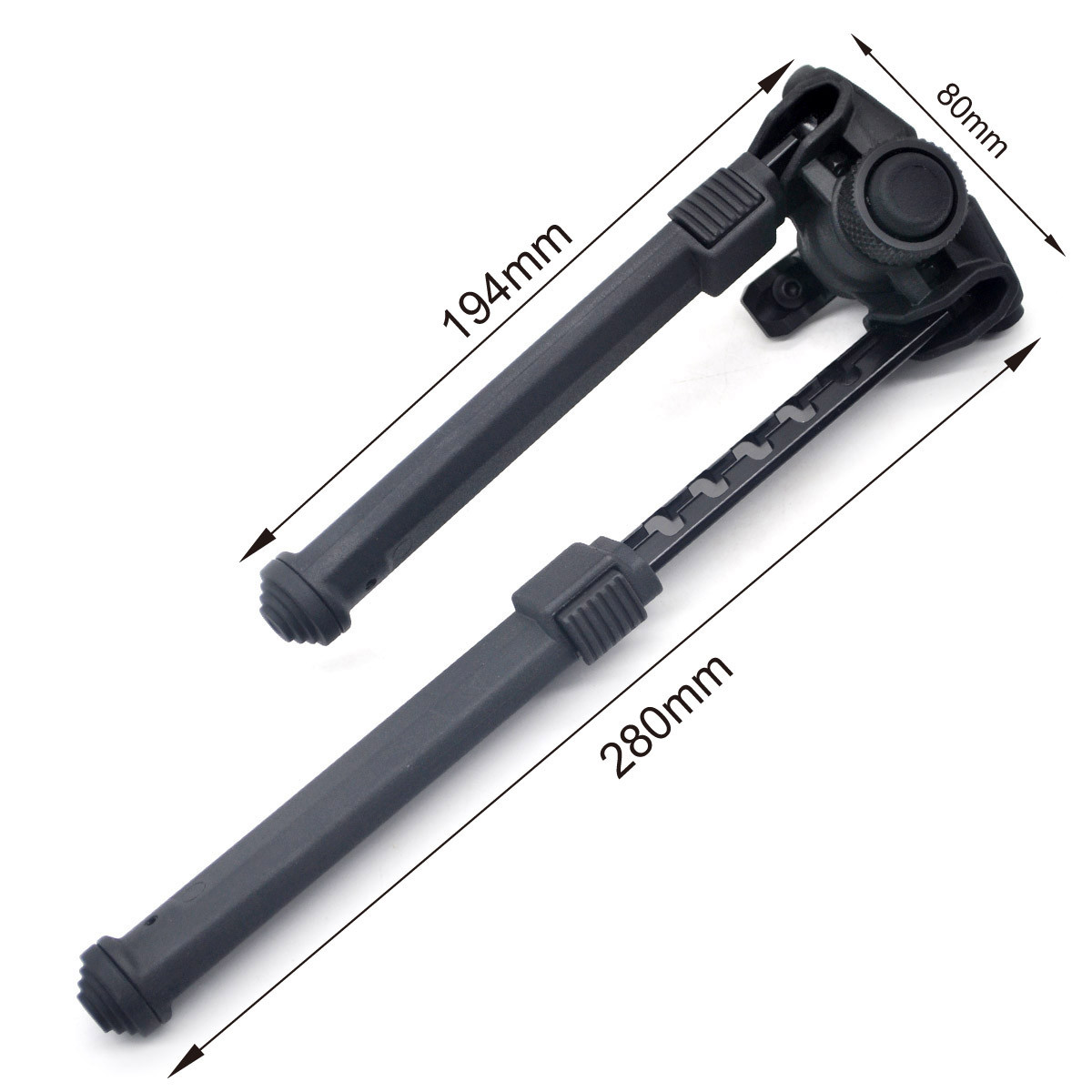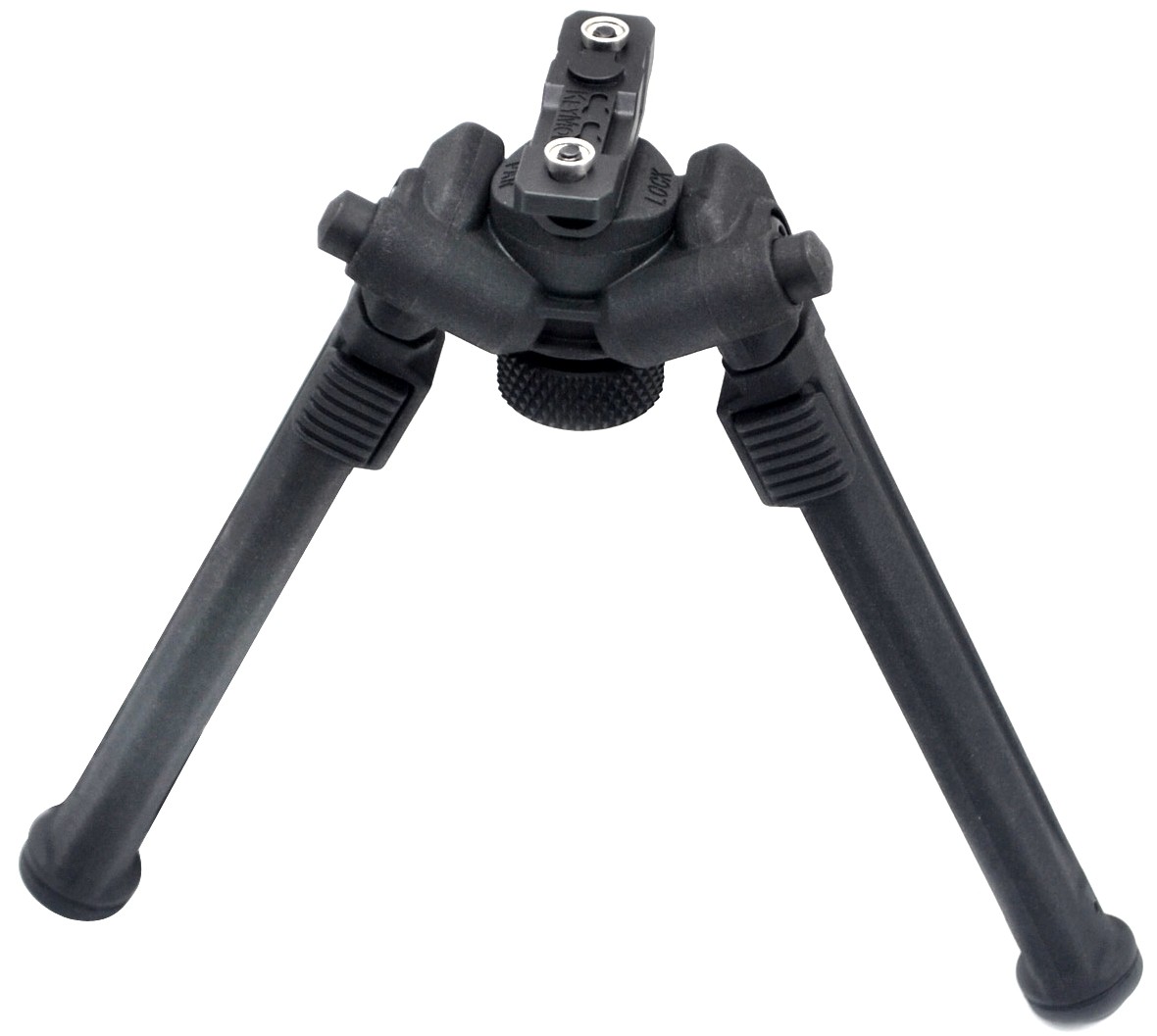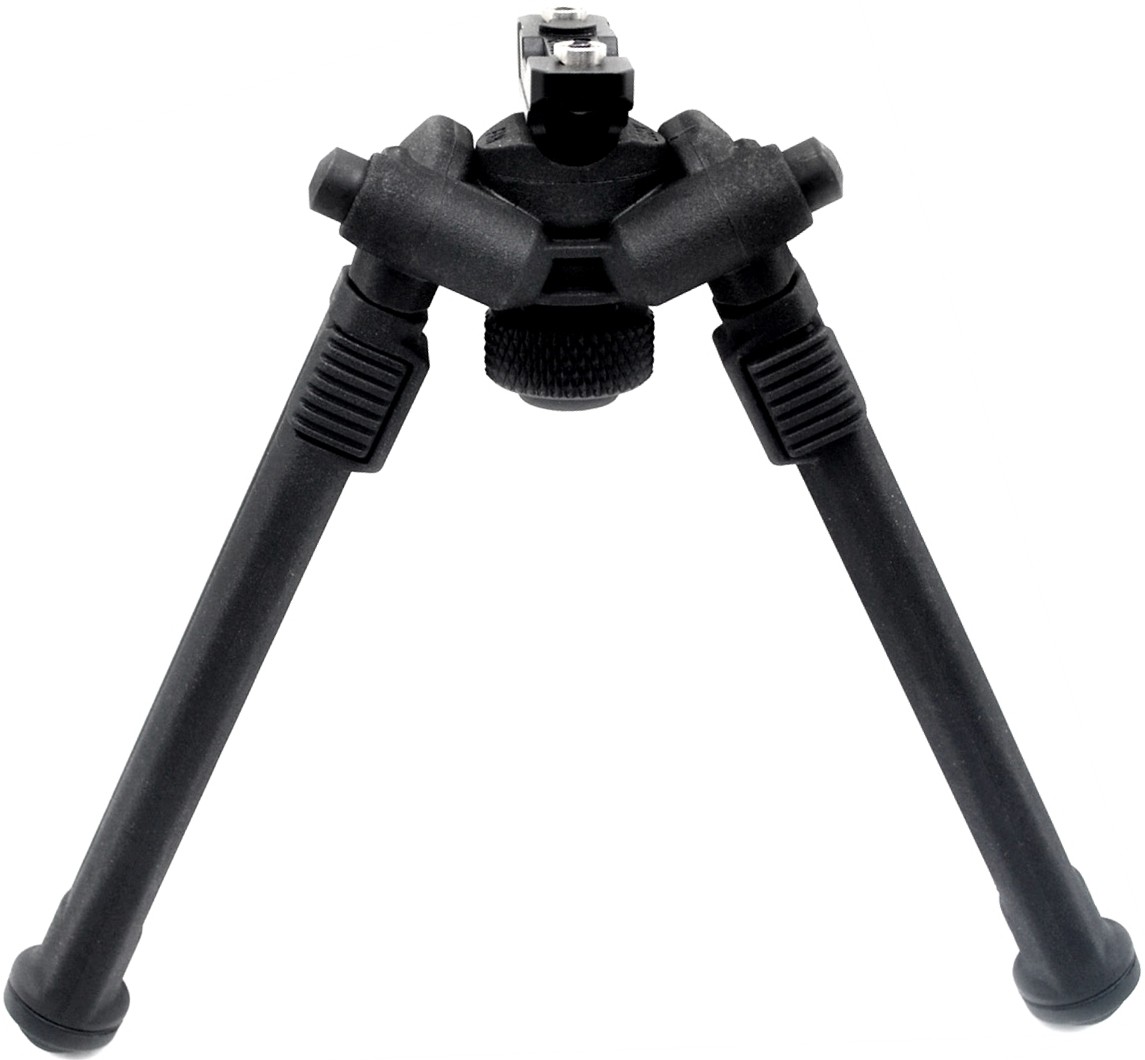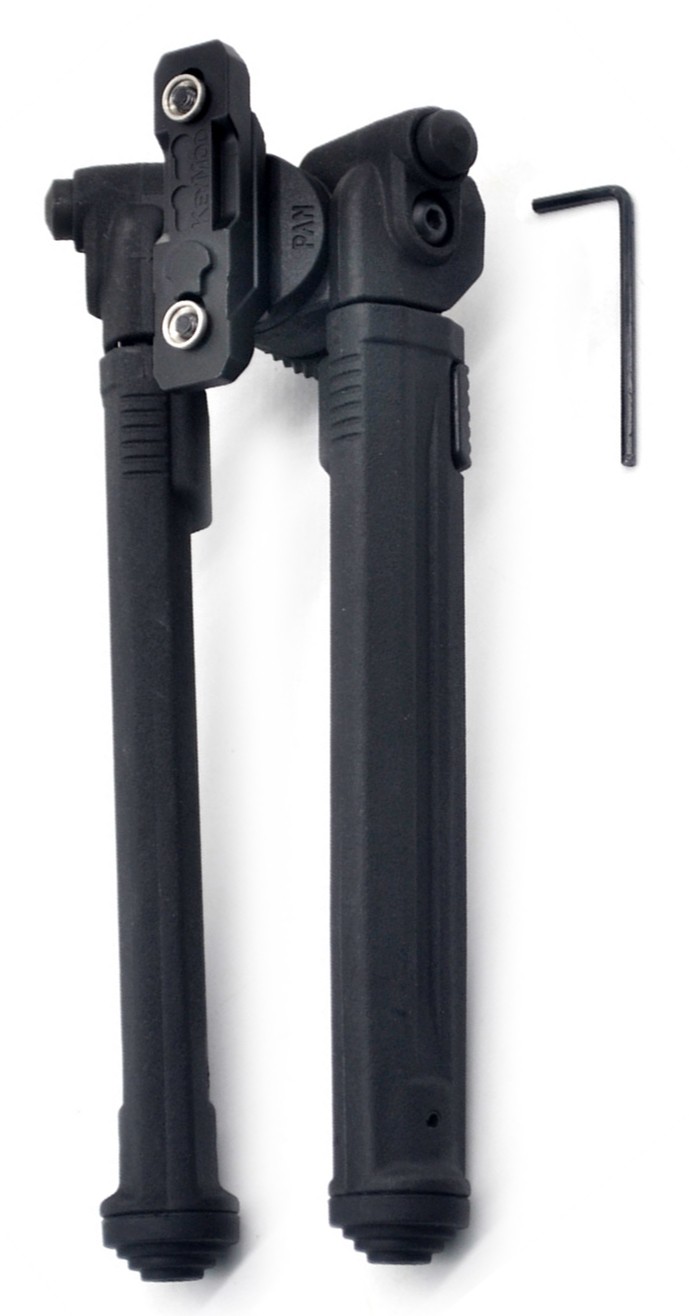 2023120523432989541139641

US $56.45

2023120523423510271734387

US $56.45

2023112707141643812364658

US $50.55

2023112109380626769687769

US $64.55

2023112109350998668282365

US $64.55

2023111120282758212703061

US $38.55

2023110900404075465593669

US $68.55

2023102602425262073381776

US $65

2023101806365885318596677

US $29.05

2023101209065404956877344

US $48.55
Please send your message to us
KEEP UP TO DATE

Sign up for our newsletter and follow us on social media