Trirock Mini RMR Tactical Adjustable Collimator 3.25 MOA Reflex Red Dot Optic Sight Scope Fit pistol or 20mm Rail Mount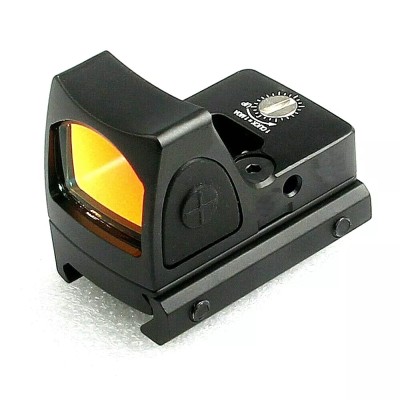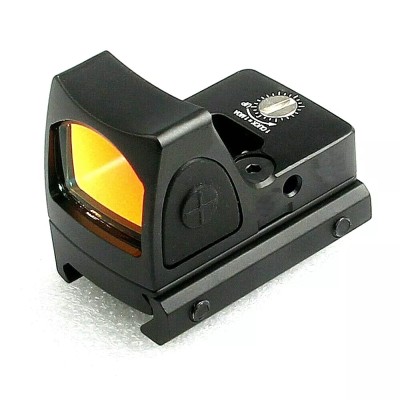 Unit Price

Order Quantity
Unit Price
Delivery period
1 - 1000
US $

30.49

/piece
35 day
Place of Origin:Guangdong, China (Mainland)
Model Number:JH602-2
Type:Scope Mounts & Accessories
Maximum Output:5MW
Feature:Waterproof,shockproof
Brand Name:Aplus+, OEM
Type:Scope Mounts & Accessories
Length:45mm
Mini RMR Tactical Adjustable Collimator 3.25 MOA Reflex Red Dot Optic Sight Scope Fit pistol or 20mm Rail Mount
Made of high quality aluminum alloy, matte black anodized surface design. Shockproof, fog, splash, light .


Adjustable LED is capable of being mounted to our variable and fixed magnification optics. This gives you a fast and lightweight reflex option to engage in CQB scenarios, while being able to quickly switch back to a magnified optic for longer range shots.


With available brightness settings, the reticle can be manually adjusted by pressing the plus or minus buttons on either side of the unit.


Promotes rapid target acquisition while providing a precise point of aim; getting shots down range and on target fast.


Easy to quick windage and evevation adjusting.


Mount the optic to your RMR machined pistol slide or your custom RMR cut slide, and the base is compatible with a RMR base as commonly found on various pistols.


Also it includes a Picatinny/weaver type rail mount, providing maximum mounting versatility.


Package Included: 1x Adjustable LED Red Dot ; 1x Cleaning Cloth ; 1x 1913 Mounts ; 1x Glock Mounts.


Batteries are

NOT

included due to carriers' restriction for safe transit.
Tactical RMR Red Dot Sight 3.25 MOA Adjustable Reflex Sight pistol Scope 20mm Mount
Specification:

Red dot sight
Magnification:1x
Bullet Drop Compensator: No
Length (In): 45mm
Illumination Source: LED
Reticle Pattern:3.25 MOA Dot
Day Reticle Color: Red
Night Reticle Color: Red
Bindon Aiming Concept:No
Adjustment @ 100 yards (clicks/in):1.0
Housing Material: Forged Aluminum
Batteries: 3V CR2032 Lithium Battery
2023092520510633165779579

US $44.05

2023092401543382513672435

US $44.55

2023091708324892118725618

US $76

2023091119385250219115375

US $34.55

2023083000373937535097678

US $59.45

2023082822332626863515805

US $47.55

2023082809482934286463028

US $128.6

2023082809235551491499495

US $118.55

2023082805291670328943650

US $47.55

2023080421114528839606544

US $40.55
Please send your message to us
KEEP UP TO DATE

Sign up for our newsletter and follow us on social media